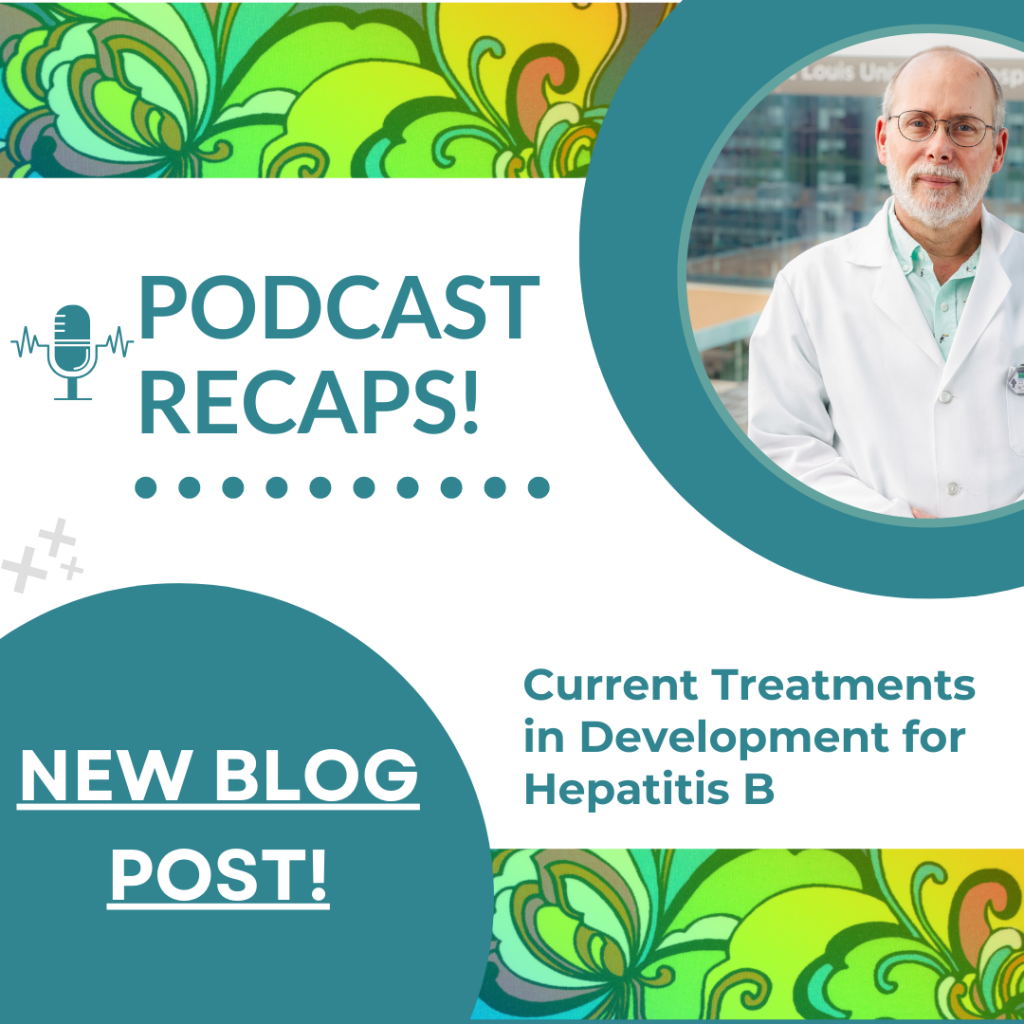 In a recent B Heppy episode, Dr. John Tavis, a molecular microbiologist at St. Louis University School of Medicine, shared updates on curative therapies for hepatitis B along with insights on how treatments for hepatitis B are researched and approved for use. 
Hepatitis B is a virus that can cause serious liver disease such as liver cancer or liver failure if undiagnosed, unmanaged or without proper intervention and treatment. While there is no cure for hepatitis B at this time, there are treatment options available to manage the virus. Research to find an optimal and functional cure for hepatitis B is ongoing and clinical trials have been very successful in advancing research pertaining to the cure.  
In some experimental studies conducted around the globe, 30% to 40% of patients have achieved functional cure. In smaller studies, approximately 50% of patients have obtained functional cure. However, research on the cure and the progression of these clinical interventions are still ongoing. While the future looks promising for a functional cure for hepatitis B, existing treatments should not be undermined or overlooked as they provide effective protection from serious liver disease such as cirrhosis or liver cancer.  
There are key terms that are important to understand related to drug development and the hepatitis B space. Below we describe complete, functional and partial cure definitions according to researchers.  
Complete, Functional, and Partial Cure 
Complete Cure: Elimination of all traces of hepatitis B including loss of surface antigen and HBV DNA. 
Functional Cure: the loss of hepatitis B surface antigen and undetectable HBV DNA levels, although trace amounts of HBV DNA may persist in the liver.  
Partial Cure: A stable suppression of the virus with undetectable HBV DNA levels. 
The progress on the cure: 
Current progress and research indicate that a combination of drugs will provide the best outcome as it is not likely that only one drug will achieve a functional cure for hepatitis B at this time. There are different types of drugs that are being studied and each treatment focus on a different aspect of the lifecycle of the virus to prevent replication and growth.  
Some of the current options being studied for hepatitis B treatment include: 
Antisense RNA and SiRNA: These drugs work by suppressing and destroying the viral messenger RNA, which is crucial to make proteins and replicate HBV DNA. Current drugs that use this mechanism to target the virus include Bepirovirsen. Clinical trials have shown effective reduction in HBV DNA and viral proteins.  
Suppressing and destroying the viral RNA (destroys proteins—RNA makes proteins,  
CAMs (capsid assembly modifiers): These drugs work by disrupting the formation of capsids. Capsids provide a protective space for the genetic material of the virus to make sure it is able to transfer to the host cell without any complications. By disrupting the formation of the capsids, the virus is unable to replicate itself as the genetic material gets destroyed during the process.  
NAPs (Nucleic Acid Polymers): These drugs work by blocking secretion of the viral surface antigen outside of the cells so the virus is unable to spread to other cells. In the process, the surface antigen drops in the bloodstream and the immune system is alerted to attack the virus.  
Nucleotide Analogues: These drugs are the first-line treatments for hepatitis B. Antiviral treatments like entecavir and tenofovir are incredibly effective in suppressing HBV viremia and preventing progression of the virus from becoming cancerous. Although they are not considered functional cure, these drugs have low toxicity and are effective in treating people living with hepatitis B.  
To stay updated on developments in hepatitis B research, check out our Drug Watch page: https://www.hepb.org/treatment-and-management/drug-watch-2/ 
To listen to the full episode on our podcast, B Heppy, click here. https://bheppy.buzzsprout.com/1729790/13238616-current-treatments-in-development-for-hepatitis-b