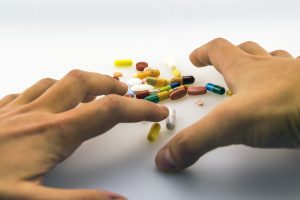 By Christine Kukka
Addiction is a chronic disease, like hepatitis B, type II diabetes, cancer and heart disease. These diseases all run in families, are influenced by environment and behavior, and are notoriously difficult to treat.
No one chooses to develop diabetes or heart disease. Nor do they choose to be a drug addict or alcoholic, or infected with hepatitis B. Yet, how we view and treat people with these chronic diseases varies drastically.
As a society, we view heart disease as a tragic occurrence. It kills roughly the same number of people as cancer, lower respiratory diseases and accidents combined and costs us more than $316.6 billion in health care and lost productivity.
But most heart disease is preventable and results from an inability to make wise choices about food and exercise. Yet, when we hear about a heart attack, we don't shake our heads and say, "If only they had exercised more," or, "too bad they didn't have enough self-control to lay off the junk food."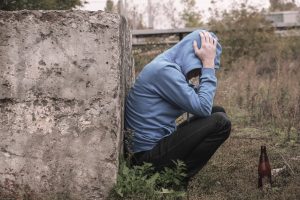 But we do say that about smoking, drug addiction and alcoholism, and about some of the chronic infectious diseases that result, such as hepatitis B or C or HIV.
How often do we who have hepatitis B quickly tell our friends that we were infected at birth, to make sure they know it wasn't from drugs or promiscuity? Even we who live with hepatitis B can get caught up in the notion that some hepatitis B cases carry shame and others do not.
If we can get past our moral judgements about addiction and view it instead as the chronic disease it is, maybe we can also stop moralizing and judging people with STIs or viral hepatitis or HIV. Maybe we can finally get better at talking about it, preventing it and treating it.
There is overlap between "respectable" chronic diseases like cancer and heart disease and stigmatized diseases like addiction to tobacco, alcohol or street drugs. According to the National Institute on Drug Abuse:
Tobacco contributes to 11 to 30 percent of cancer deaths and 30 percent of heart disease deaths each year.
Tobacco, cocaine, amphetamines, alcohol and steroids all contribute to heart disease.
Injecting drug use contributes to one-third of HIV/AIDS cases and most hepatitis C cases, and is now responsible for an increase in new hepatitis B infections in many rural states, despite the availability of a safe and effective vaccine.
We need to re-orient our views of addiction if we are ever to treat it scientifically. Everyone with a chronic disease deserves treatment, quality care and respect.
Between 200,000 and 300,000 people are infected with hepatitis B in the U.S. each year, 20 percent are injecting drug users.  More than 80 percent of drug users who have been injecting for a decade or longer have been infected with hepatitis B.
We need effective treatment for all addictions, no matter if the drug of choice is tobacco, alcohol, heroin, fast food, sweets, or an opioid prescribed by a doctor.
April is Alcohol Awareness Month, let's take a moment to recognize our own prejudices and discard them for the sake of all touched by the chronic disease of addiction.