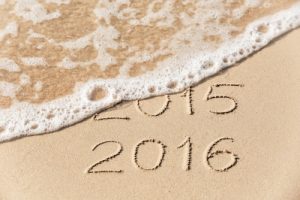 In 2015, doctors continued to unlock the mysteries of hepatitis B and uncovered promising new treatments. Armed with new information, here are 10 things we can do in 2016 to safeguard our health and help prevent the spread of hepatitis B.
Get monitored regularly. No one likes a blood draw or to be reminded they have hepatitis B, but it's important that you're tested annually or more often if you have a high viral load and/or signs of liver damage. There's no cure yet, but there are effective treatment options with more in the pipeline. So be brave, protect your health, and go to the lab for a blood test.
If you've been prescribed an antiviral, don't forget to take it. Taking a pill every day is tedious and it's tempting to skip it, but failing to take your daily antiviral reduces its effectiveness and can lead to drug resistance. The hepatitis B virus is a master at mutating to escape whatever is attacking it. Forgetting to take your daily pill can lead to an uptick in your viral load and liver damage. Stay strong, take your daily pill, and keep that virus undetectable.
Face it, antivirals are a long-term commitment. Until a cure is developed, antivirals—either tenofovir (Viread) or entecavir (Baraclude)—are the best treatment to quickly reduce both viral load (HBV DNA) and liver damage. But they work for only as long as we take them, and once we start, we are usually committed to years of treatment. Quitting antivirals before we've achieved undetectable viral load and lost the hepatitis B surface antigen (HBsAg) often results in a resurgence of both viral load and liver damage. Antivirals are a long-term treatment that help prolong our lives.
Demand to be screened for liver cancer. Some experts say current medical guidelines that recommend when we should be screened for liver cancer  don't go far enough to protect us. So take charge of your health and ask for a liver cancer screen, which includes a semi-annual blood test and an ultrasound.  Hepatitis B-infected Asian men (or of Asian descent) over age 40 years and Asian women over age 50 years, patients with a family history of liver cancer, patients with cirrhosis, and Africans over the age of 20 should all be screened. Think you're not at risk for cancer because you take antivirals? Think again. Antivirals help reduce liver damage, but if you've had cirrhosis or are older, the risk of liver cancer remains.
If someone promises a new cure or treatment that sounds too good to be true….it probably is. In our search to be rid of hepatitis B, we may be tempted to yield to clever marketing and try a supplement that promises to cure us. But first, do your homework and practice precaution. To check out an herbal supplement, visit the National Center for Complementary and Integrative Health's website to see what scientific evidence exists for a supplement and talk to your doctor. There is no magic bullet that will cure hepatitis B. Experts hope to find one soon, but for now be patient and stay skeptical. If you want to safeguard your health, eat healthy foods and avoid alcohol and cigarettes.
Experts say a cure is coming … so stay informed about new drug developments and clinical trials. There is lots happening on the research front. To find out what drugs are in the development pipeline, visit the Hepatitis B Foundation's Drug Watch page for the latest news. You can also find out if you qualify for a clinical trial. Expensive blood work, treatment medications, and doctor's visits are usually free-of-charge for those accepted into a study. The foundation features a list of hepatitis B-related clinical trials that are recruiting patients in the U.S. and around the world at its Clinical Trials page. You could become part of the cure.
Pregnant with hepatitis B? Get your viral load tested and ask your doctor about antivirals. In November, the American Association for the Study of Liver Disease (AASLD) for the first time recommended that pregnant women with viral loads (HBV DNA) higher than 200,000 IU/mL (or 1 million copies/mL) receive an antiviral (either tenofovir or telbivudine) starting at their 28th week of pregnancy. The antivirals won't hurt you or your baby and will reduce the risk that your baby will be infected with hepatitis B to nearly zero, as long as your baby gets the first dose of the hepatitis B vaccine and a dose of HBIG (hepatitis B antibodies) within 12 hours of birth.
Fight discrimination against hepatitis B and know your rights. Hepatitis B should never be a barrier to the education or job you want. Sadly, ignorance and stigma remains in the U.S. and abroad. It depends on us, our friends, and our family, to stand up and fight for our civil rights. We can't back down. If we don't fight, who will?
Practice safe sex and never re-use needles. Today, in some areas of the U.S., hepatitis B is increasing—even though a safe and effective vaccine exists. Unfortunately, not everyone is immunized and the infection is still getting transmitted sexually. In the midst of America's heroin epidemic, it's also spreading when syringes are re-used and shared. Do you want to end hepatitis B? Make sure your friends and family members know how to prevent sexually-transmitted infections (even if those conversations are challenging, their lives may depend on it) and support needle exchange programs in your region and state. Countless studies show that when needle exchange programs are available, HIV, hepatitis B and C rates decline! It saves lives and healthcare dollars!
Be brave, disclose, and get your friends, family, and lovers screened for hepatitis B and vaccinated. Yes, it will be one of the hardest conversations you will ever have, but if you are infected with hepatitis B, you need to disclose your infection to people who may be at risk. If you just discovered you have chronic hepatitis B, which you may have contracted at birth, you need to tell your siblings and your mother and get them screened and immunized if needed. Dating someone, and about to take the next step? You need to disclose ahead of time and give them information and choices. It builds trust and it's the right thing to do. You would want the same for yourself.
Continue reading "Ten Things People with Hepatitis B Need to Know in 2016" →