Valentine's Day is a day of celebration, but it can also bring about worries and stress. Some might feel pressure about buying the right gifts for their loved ones. Maybe you're wondering if it's too soon in your relationship to celebrate the holiday. We may not be able to help you figure out what type of candy your partner likes the most, but we can help you navigate the holiday if you or a loved one is living with hepatitis B!
Can my partner and I have sex if one of us is infected and the other is not?
One way that hepatitis B is spread is through unprotected sex. This means that certain precautions need to be taken if your partner is uninfected, has not been vaccinated, or has not completed their vaccine series yet. Precautions include using a condom correctly. Using condoms can also prevent other sexually transmitted infections, like hepatitis C and HIV, that can be harmful to everyone, but especially to those who have chronic hepatitis B. Please keep in mind that certain sexual activities carry higher risks of transmission because of tiny, often microscopic tears in the membrane that may occur and increase the chances of direct blood contact! If you believe your partner has been accidentally exposed, they should contact their doctor or a local physician to begin post-exposure prophylaxis (PEP) as soon as possible. PEP can prevent chronic hepatitis B if caught early enough, so it is very important to inform the doctor of a possible exposure soon after it occurs.
If your partner has already completed the 2 dose (where available) or 3 dose vaccine series, there is nothing to worry about! They are not at risk for transmission! The recommended schedule for the three-dose vaccine consists of a dose at 0, 1 and 6 months, and the two-dose adult vaccine is at 0 and 1 month.  Some individuals may be interested in an accelerated vaccine schedule. Please understand that an accelerated schedule entails four shots, not three. The fourth shot would be administered at one year and would provide long term protection. Those that choose a shortened schedule will not have long term protection from hepatitis B if they do not complete the fourth dose. And your partner should have their blood tested 4 weeks after their last vaccine dose to confirm that they are protected.
I'm scared to tell my partner that I have hepatitis B.
It can be intimidating to tell a person something so personal,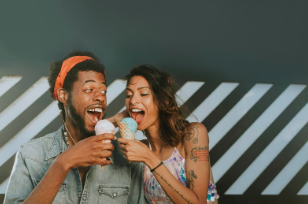 especially if you are uncertain about how they will react. However, it is extremely important! Even if you are using condoms, it is necessary to let your partner know your status before becoming intimate. Once you tell them, it will be a huge relief!
So, how can you prepare for the conversation?
Research: hepatitis B can be confusing, so it is important that you both are familiar with the infection, including how it is transmitted! Apart from HBF's website, the Centers for Disease Control and Prevention (CDC) has

great information

and

handouts

(in multiple languages!) on the infection. Consider printing one or two fact sheets out for your partner to look over.

Take a deep breath: Don't rush into the conversation. Take a moment to think about what you want to say. This will help you to stay calm and allow the conversation to progress. Remember to let your partner talk as well!

Speak confidently: Don't let hepatitis B speak for you! Let your partner know what you've learned about your infection and inform them that you are regularly visiting the doctor to monitor the infection. Speaking confidently can help keep them calm as well, and assure them that there is nothing to worry about!
If they react badly to the news at first, don't worry! Everybody processes things at different rates and many people fear what they don't understand. Try giving them some space and let them think about the information they've been given. You can also show them Heng's #justB video; it tells the story of a man who fell in love and married a woman who is living with chronic hepatitis B and how he still supports her today! Also, remind your partner that hepatitis B is vaccine preventable! Three simple shots can protect them for life and they will never have to worry about the risk of transmission again!
Some people will never react kindly to the news, and that's okay too! It may be disappointing, but don't let it keep you down! You deserve someone who will accept and love you for who you are! Your chronic hepatitis B infection does not define you; it is just a small part of who you are.
For Partners of Chronic Hepatitis B Patients:
Valentine's Day is a  time of love, and what better way is there to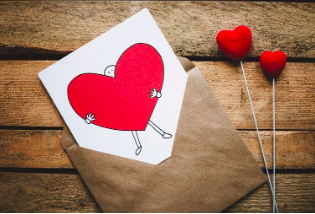 show love than by being supportive? If your partner is living with hepatitis B, you can show them you care in small ways! Perhaps it's skipping the alcohol once in a while when you two go out with friends so they don't feel alone. You can also try cooking healthy meals with them or exercising together a few times a week. Small gestures can say big things!