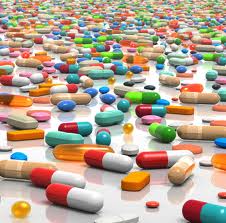 Good news for those with chronic hepatitis B that are taking cholesterol-lowering statins.  Results published in Jan. 23 Journal of Clinical Oncology show statins may actually lower the risk of liver cancer for those living with chronic HBV in a dose dependent manner. The study monitored 33,413 hepatitis B patients for hepatocellular carcinoma (HCC) between 1997 and 2008 and tracked the number of HCC cases since 1999.
These are important findings because chronic hepatitis B significantly increases the risk of liver cancer, which causes 80% of primary liver cancers (HCC) worldwide. In the U.S., HCC is the second deadliest cancer with a five year survival rate of less than 10%. Those with chronic HBV are 100 times more likely to develop liver cancer than those without HBV. There are a number of contributing risk factors such as age, gender, ethnic background, family history, smoking history, and extent of liver damage. Despite the known risks, it is impossible to predict without regular liver cancer screening.  Be sure to discuss the guidelines for liver cancer screening with your doctor, as there are specific risk factors that may make monitoring sooner and more frequent, important.  Make liver cancer screening part of your bi-annual or annual monitoring of your HBV and liver health.
So, how do statins reduce the risk of liver cancer for those with Chronic HBV?  The mechanism has not been determined and will require further study.  Statins may reduce the risk of HCC, but it is important to carefully discuss the use of statins with your liver specialist and other treating physicians. Monitoring of your liver enzymes while taking statins is important for those without HBV, but it is even more critical if you have HBV.  Start with a baseline of your liver enzymes (ALT/AST) before beginning statin use, followed by testing at 6 and 12 week intervals.  You want to ensure your ALT/AST levels do not increase by more than three times the upper limits of normal.  Any spikes in your ALT/AST levels will likely occur in the first three months of statin use.  Elevated levels may require a discontinuation of one statin and a simple switch to another.  With the help of your treating physician(s) you will determine what is best for your unique situation to ensure the benefits of statin use outweigh the risks.
And if you are taking a daily statin, don't forget the importance of eating a well-balanced diet. Sitting down to a big-ole cowboy steak with your statin is probably not what the doctor had in mind when he prescribed cholesterol-lowering medication!