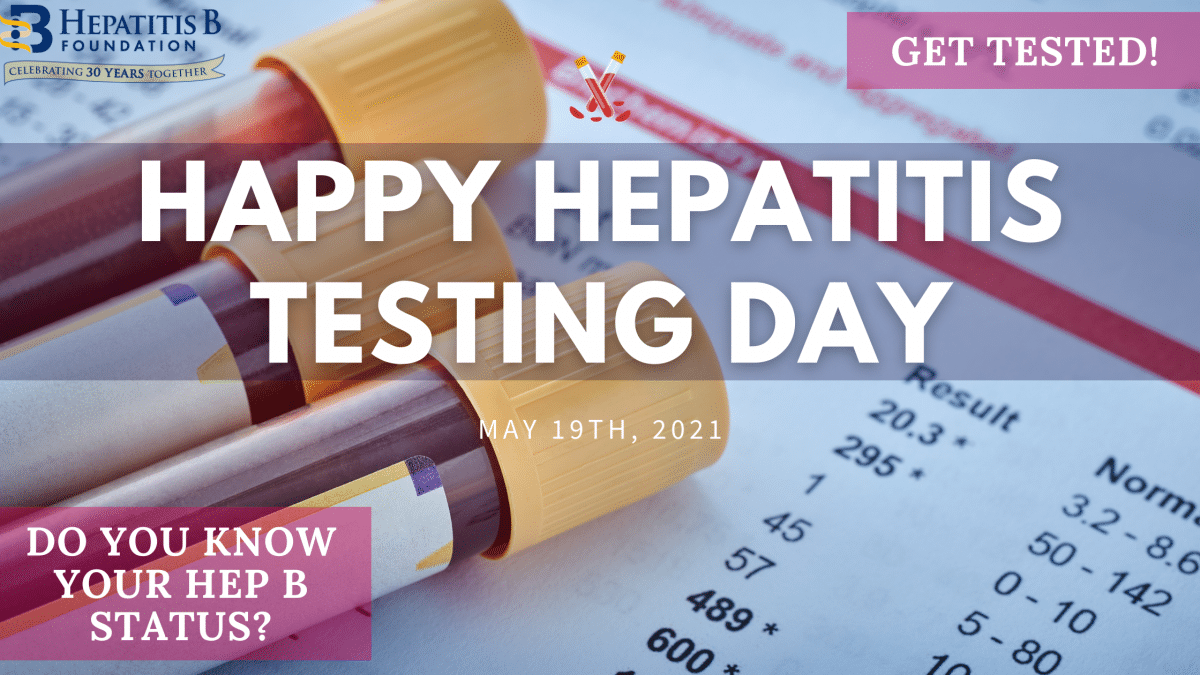 May 19th is national Hepatitis Testing Day! Today we raise awareness about viral hepatitis and encourage people to know their status. More than half of the people living with viral hepatitis in the U.S. do not know their status, so if you do not know your status, get tested!
Since 2013, the United States has officially observed May 19th as Hepatitis Testing Day. With over 2.4 million people living with chronic hepatitis B in the United States and 300 million people living with it globally, it is so important to know your status! Additionally, hepatitis B is known as a "silent infection" which means that you do not know you have the disease until it has done major damage to your liver. Luckily, with hepatitis B testing, you can find out your status and take control of your health!
Hepatitis B Testing
The hepatitis B test is a simple blood test that can be done at your doctor's office or local care clinic. The hepatitis B blood test requires only one sample of blood and your health care provider should order the "Hepatitis B Panel," which includes three parts. You and your health care provider will need to know all three test results in order to fully understand whether you are infected, protected or still at risk for a hepatitis B infection. Remember to ask for a copy of your hepatitis B blood test results so that you fully understand which tests are positive or negative.
Interpreting Results
Your results should include HBsAg (hepatitis B surface antigen), HBsAb (hepatitis B surface antibody), and HBcAb (hepatitis B core antibody). Below is a chart to help you interpret your results!

Newly Diagnosed
Here are some next steps if you have received your test results and tested positive for hepatitis B. The first thing you should know is that you can live a long and healthy life.
Next Steps:
Author: Evangeline Wang
Contact Information: info@hepb.org