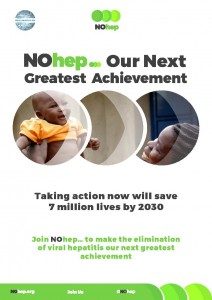 By Christine Kukka
The World Health Organization has designated July 28 as World Hepatitis Day, a day to work for global change to eliminate viral hepatitis and the suffering, death and discrimination that accompanies hepatitis B and C by 2030.
From Asia to North America, on this day people around the world raise awareness about viral hepatitis and advocate for better access to treatment and prevention programs and more effective government action. Why? Because 4,000 deaths a day from viral hepatitis is 4,000 deaths too many.
This action is critical, because for too long global leaders have made hepatitis a low priority. Viral hepatitis is a silent disease that causes no symptoms until it's too late, and many believed the hepatitis B vaccine would simply make the infection go away.
Instead, global health organizations focused on other diseases such as HIV/AIDS, tuberculosis and malaria. HIV especially benefited from unprecedented efforts and donated resources to enable diagnosis and prevention of transmission and to provide treatment at low cost.
Today, we need the same effort and resources to eradicate viral hepatitis, which kill an estimated 1.4 million each year – more people  die from hepatitis annually than from HIV/AIDS and tuberculosis combined.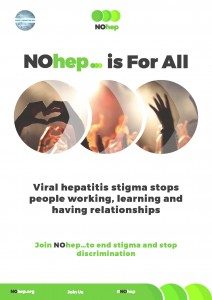 For example, between 5 to 20 percent of the 1 billion people living in Sub-Saharan Africa have chronic hepatitis B Despite this prevalence, there are no widespread screening, education or prevention programs in Africa. The majority of people lucky enough to get screened and diagnosed for hepatitis B are often blood donors, because there are no public health clinics that provide screening for viral hepatitis.
In Asia and Africa, even when pregnant women are diagnosed with hepatitis B, their newborns are often not given that critical, first vaccine dose within 12 hours of birth that would break the mother-to-child hepatitis B infection cycle. The birth dose of the hepatitis B vaccine is either too costly or simply unavailable. Perinatal infection, though preventable, continues to be a major source of chronic infection worldwide. Continue reading "World Hepatitis Day: Because 4,000 Deaths a Day Is 4,000 Too Many" →