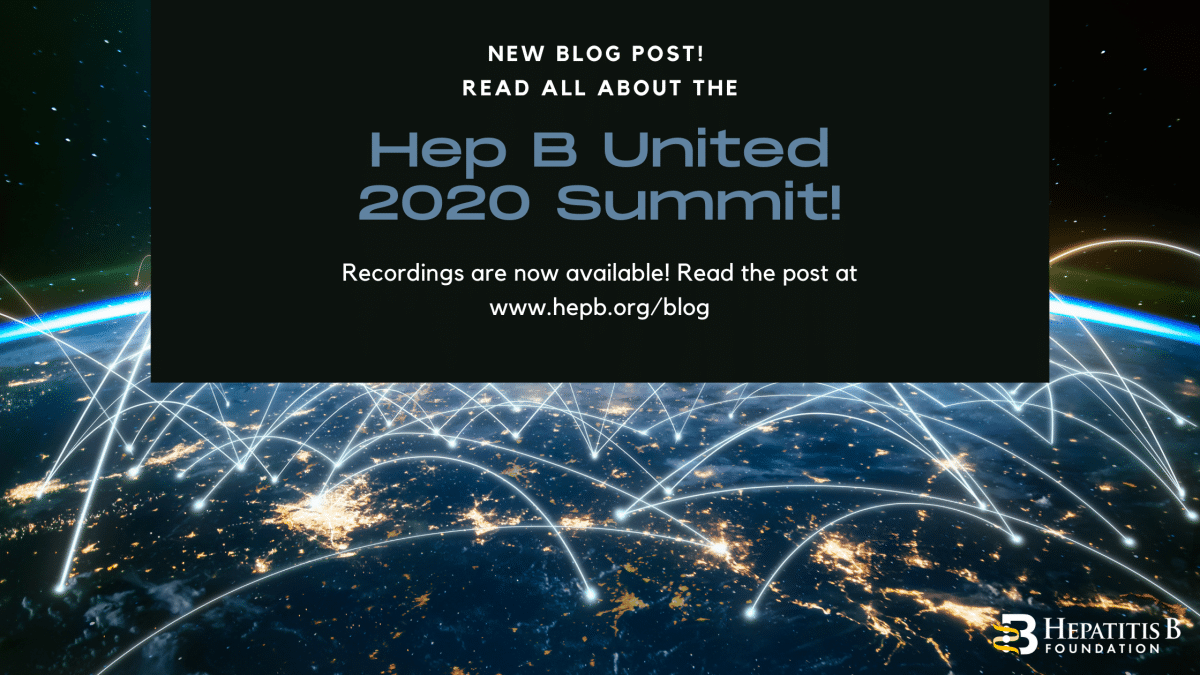 Hep B United is very pleased to report that the eighth annual (and first virtual) Hep B United Summit was a great success! With over 200 attendees from around the US, the summit brought together partners – both new and familiar – to discuss and collaborate on the successes and challenges of the past year, and strategies to move forward toward the elimination of hepatitis B.  
The theme of this year's summit was "Standing Up for Hepatitis B: Creative Collaborations to Amplify Awareness, Access, and Equity." The event included many exciting sessions on topics such as progress toward a hepatitis B cure; strategies for providing hepatitis B services in the time of COVID-19; federal updates on hepatitis B; methods for incorporating hepatitis B into viral hepatitis elimination planning efforts at state and local levels; the path to universal adult hepatitis B vaccination; expansion of hepatitis B outreach in non-traditional settings, such as pharmacies, harm reduction centers, and correctional facilities; the pandemic of structural racism and how to bridge gaps in healthcare; and elevating the patient voice to move elimination efforts forward. The event included a poster session with over 20 submissions from presenters around the country, ranging from medical students to organizational partners, and covering a diverse and comprehensive array of topics related to hepatitis B. 
The virtual platform offered a dynamic and engaging experience, with opportunities for networking, game participation, social media involvement, and learning. The Summit concluded with an award ceremony in which nine Hepatitis B Champions and a Federal Champion were honored for their efforts and dedication to hepatitis B advocacy, awareness, prevention, and elimination efforts over the past year. 
 As in previous years, the Summit provided an opportunity for colleagues to gather and to exchange innovative and creative ideas that will help to advance hepatitis B elimination and elevate hepatitis B as an issue deserving of widespread national attention. Recordings of the Summit are available on Hep B United's YouTube channel – check them out today!