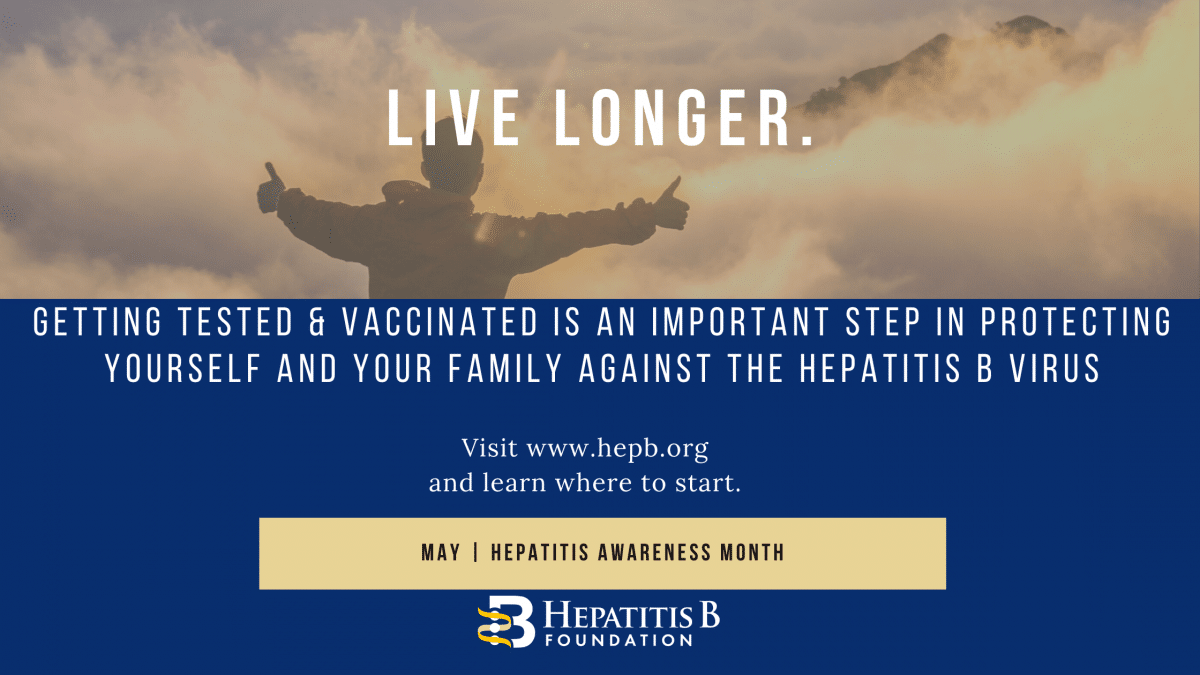 May is Hepatitis Awareness Month! This month, we bring awareness to the public health impact of viral hepatitis in the U.S., and the health consequences of hepatitis B and C infections if left untreated.
Globally, hepatitis B virus (HBV) affects 2 billion people and in the U.S. an estimated 2.4 million people are living with a chronic hepatitis B infection. Hepatitis B is often called the "silent killer", as people often do not realize they are infected with hepatitis B until their liver is severely damaged, which makes it vital that the month of May is dedicated to raising awareness of hepatitis B. Because chronic hepatitis B infection is the most common risk factor for liver cancer, it is critical that we improve awareness on how to prevent, diagnose and treat hepatitis B. Individuals chronically infected with hepatitis B have a 25% to 40% lifetime risk of developing liver cancer. However, it is important to note that with proper testing and treatment, people living with hepatitis B can reduce that risk and live a long and happy life.
This month we look forward to encouraging all adults in the U.S. to get tested for hepatitis B with a simple blood test, and get vaccinated with a safe and effective vaccine if they are not yet protected or infected.  Thank you for helping us bring awareness to hepatitis B this May!
Resources For Patients
The Hepatitis B Foundation has multiple resources for patients you might not be aware of. Below is a small list you should check out!
Check out our website for more!
Resources For Providers