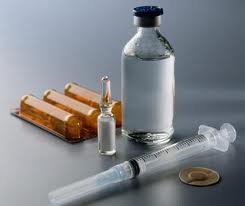 If you just found out you have hepatitis B, or if you are adopting a child with HBV, you will want to ensure that all household and close contacts are properly vaccinated to prevent the transmission of hepatitis B.
Hepatitis B is not transmitted casually, so no need to worry about shaking hands, kissing, hugging, changing diapers and daily living.  HBV is transmitted through infected  blood and sexual fluids and requires direct contact of infected blood to an open sore (from microscopic to gaping), mucous membrane or orifice.  It is also transmitted sexually and via personal care items such as razors, toothbrushes, tweezers and clippers that may contain microscopic blood droplets.
Household contacts and loved ones are at greater risk of contracting HBV due to the daily logistics of life.  And of course accidents happen.  HBV may transmitted by borrowed razors, or accidentally touching infected blood. Getting vaccinated is the best way to keep everyone HBV free for life.
The hepatitis B vaccine is a safe, and effective, three-shot-series that protects you from HBV.  Typically when you get your HBV vaccine, you do not return to ensure that your vaccine was successful in generating an adequate immune response.  However, if you are living with a loved one with HBV, if would be good to ensure that you are protected.  All it takes is one follow-up blood test.  Ask your doctor to run a quantitative hepatitis B surface antibody test (HBsAb, anti-HBs).  Often HBV antigen/antibody tests are run qualitatively, which means you get a positive/negative or reactive/non-reactive response.  When you get a quantitative HBsAb test, it will tell you how much surface antibody you have.  An adequate titre is a value greater than 10 mIU/mL.  The key is to ensure that you have been tested at the right time.  Keep in mind that you could also have a standard, qualitative surface antigen test run because it will not be reactive unless it is greater than 10.  However, I have found that most people like to see the number if it's an option.
This test needs to be run four to six weeks following your last shot of the three shot series.  If your titre is greater than ten, then you are protected for life.  If your titre is less than ten, negative or non-reactive, then you will need to repeat the series.  It is recommended that you try a vaccine made by a different pharmaceutical company for the second round.  For example, if your first vaccine series was completed using the Engergix B vaccine, then you would want the second series to be done with the Recombivax HB vaccine the second time. Following this second series, you will again need to be tested 4-6 weeks following the last shot of the series.
Approximately 5-10% of people are considered non-responders if they complete two series of the vaccine and do NOT produce an adequate immune response.  Sometimes age and weight can contribute to difficulty in building adequate immunity.  And of course each person's immune system is unique, so there will always be some that do not generate adequate immunity for no known reason, while others with a suppressed immune system may also have difficulty.  The final thing to consider is whether the person considered a non-responder actually has HBV.  If you fall into this category, please be sure ask that your doctor test you for surface antigen (HBsAg), along with an HBV viral DNA test.
Vaccination is always preferable because it's just easier and it works –  most of the time.  However, with simple changes a "non-responder" parent or loved one can dig right into life's daily goings-on!  Follow simple precautions to keep you and your family safe.  There aren't vaccines available for everything, so it never hurts to play it safe.
For those that had their HBV vaccines years ago, but were unable to test within the four to six week window, don't be alarmed if your titres are below ten, or if you do not have a positive or reactive HBsAb value.  It is recommended that you repeat the series (you might see a little variation in viewpoints between booster vs. 3-shot-series) and then be tested within the four to six week window to ensure you have adequate titres.
At this time, HBV booster shots are not recommended, regardless of when you were vaccinated.  You may find years later that your surface antibody is no longer reactive, or is below ten, but you know that it was adequate after the 4-6 week period following your vaccination. Do not be alarmed.  Our amazing immune systems have something called immune memory, which continues long after detectable antibody in the blood.  Simply put, you may not have a lot of HBV antibodies circulating in your system, but if you happened to be exposed to HBV after your titres had waned, your immune system would go into over-drive in order to protect you from an exposure.  As long as you once built up an adequate response, you are free from HBV for life!