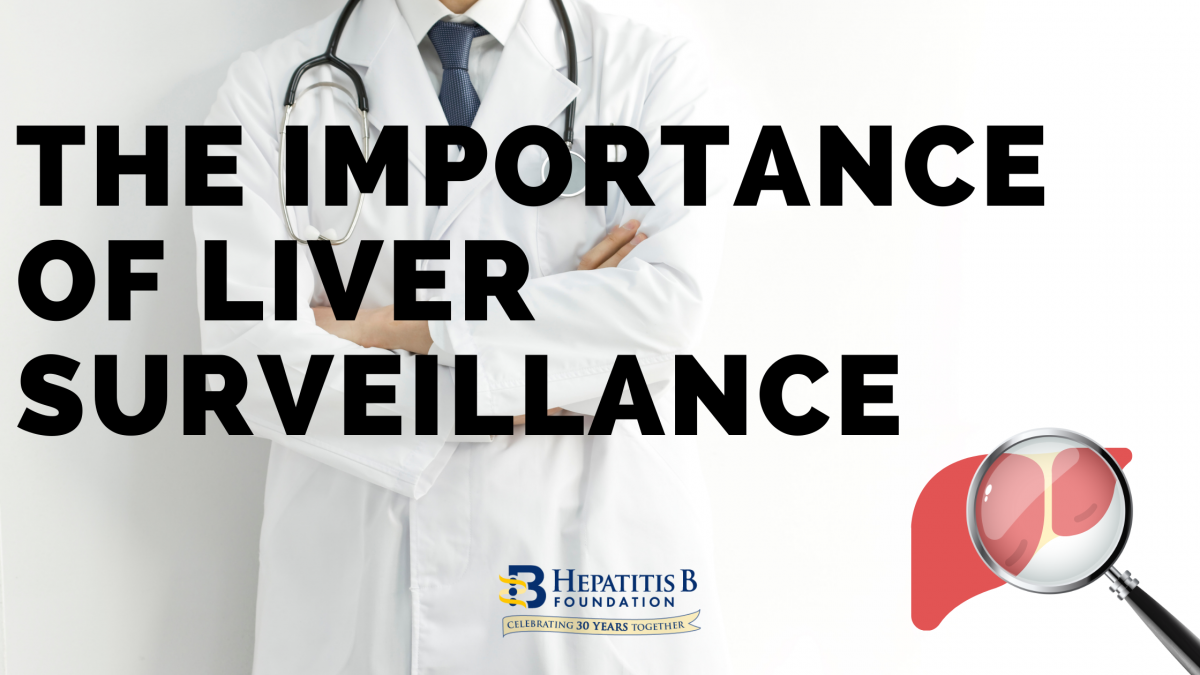 October is Liver Cancer Awareness Month! This blog will discuss the importance of liver surveillance if you are living with hepatitis B.
Hepatitis B as a Major Risk Factor for Liver Cancer
Although liver cancer is the sixth most common cancer in the world, it is the second most common cause of cancer deaths. Many people do not realize that chronic hepatitis B is the primary global risk factor for developing liver cancer. Certain viruses, including hepatitis B, can cause hepatitis, which translates to "inflammation of liver." The virus attacks the liver and weakens its ability to perform important tasks like filtering toxins from your blood and maintaining the level of sugar in your blood. Chronic (long-term) infection with hepatitis B or hepatitis C viruses can lead to liver cancer. Worldwide, hepatitis B is very widespread, making it a priority when it comes to the prevention of liver cancer. Approximately 292 million people around the world are living with hepatitis B.
Why Should I be Screened?
 Early detection of liver cancer can save lives! Regular screening for liver cancer and early detection are the most effective ways to improve treatment success and survival rates. Early detection of liver cancer results in more treatment options, which greatly improves the chances of survival after initial diagnosis. For patients in whom liver cancer is detected at an early stage and before symptoms occur – while the tumor is small and can be surgically removed – the 5-year survival rate can sometimes be more than 50%. This is why regular liver cancer screening is so important.
If you have cirrhosis or other known risk factors for liver cancer, make sure your health care provider screens you for liver cancer during your medical visits. Finding the cancer early may increase the chance of successful treatment. Your health care provider may refer you to a hepatologist, a doctor who specializes in liver diseases. Hepatologists have the most experience in managing chronic hepatitis B and C infections, including regular screening for liver cancer.
How Often Should I be Screened?
Liver cancer screening can be done as part of your regular visit to the health care provider who manages your hepatitis B. The American Association for the Study of Liver Diseases (AASLD) recommends that liver cancer screening include ultrasound of the liver every 6 months. If you are living with hepatitis B and are not getting screened every 6 months for liver cancer, you should ask your healthcare provider to start!
Listen and Learn!
The Hepatitis B Foundation's podcast B Heppy has an episode out: Liver Cancer and Hepatitis B. In this episode, they chat with Dr. Kenneth Rothstein of University of Pennsylvania about the relationship between liver cancer and hepatitis B. He gives insight into herbal medicines, treatment options, liver surveillance, and important questions patients should ask their healthcare provider. Listen for more: https://bheppy.buzzsprout.com
Author: Evangeline Wang
Contact Information: info@hepb.org