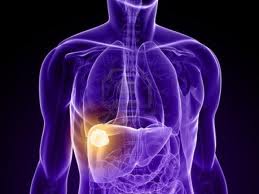 A recent analysis of studies that looked at the benefits of screening concluded that the evidence remains insufficient to make a strong case for or against screening. The authors of an accompanying editorial did note, however, that screening has a much greater potential to be beneficial in the highest-risk patients, and it is appropriate to allow clinicians caring for these patients to continue to offer screening. Clearly, more data are needed.
Although current liver cancer screening methods are not perfect, the Hepatitis B Foundation encourages liver cancer screening. Early detection can give patients more treatment options, and potentially a greater chance of successful treatment. Screening does save lives. 
Roxanne Nelson, Medscape, June 19, 2014, reports on study published online June 16 in the Annals of Internal Medicine. 
When looking at the effects of screening on mortality, 2 clinical trials and 18 observational studies provided very-low-strength evidence from which to draw conclusions about the mortality effects of HCC screening, as compared with no screening.
Both of the trials were conducted in China in areas with high HCC prevalence, and most participants had hepatitis B with or without cirrhosis. One of the trials (n = 9757) offered serum α-fetoprotein testing and ultrasonography every 6 months, and participants in the control group (n = 9443) were not made aware of the study or actively followed. HCC mortality was less frequent in the screened group (83.2 vs 131.5 per 100,000 person-years; rate ratio, 0.63).
Read article in its entirety here.