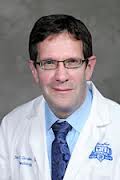 Thank you MedicalResearch.com for this interview and insights by Dr. Stuart Gordon, MD, Gastroenterologist, Henry Ford Hospital, Detroit, MI.
MedicalResearch: What are the main findings of the study?
Dr. Gordon: In a large American cohort of Hepatitis B patients, those who took antiviral therapy had a significantly lower risk of developing liver cancer than those who did not take such therapy.
MedicalResearch: Were any of the findings unexpected?
Dr. Gordon: Similar findings have been noted in other parts of the world, but not in american populations. In addition, this report showed that the protective effect of antiviral therapy (against developing primary liver cancer) was found not just among patients with cirrhosis, who are at greatest risk, but also among those with lesser degrees of liver fibrosis. This finding was rather unique.
MedicalResearch: What should clinicians and patients take away from your report?
Click to read interview in its entirety