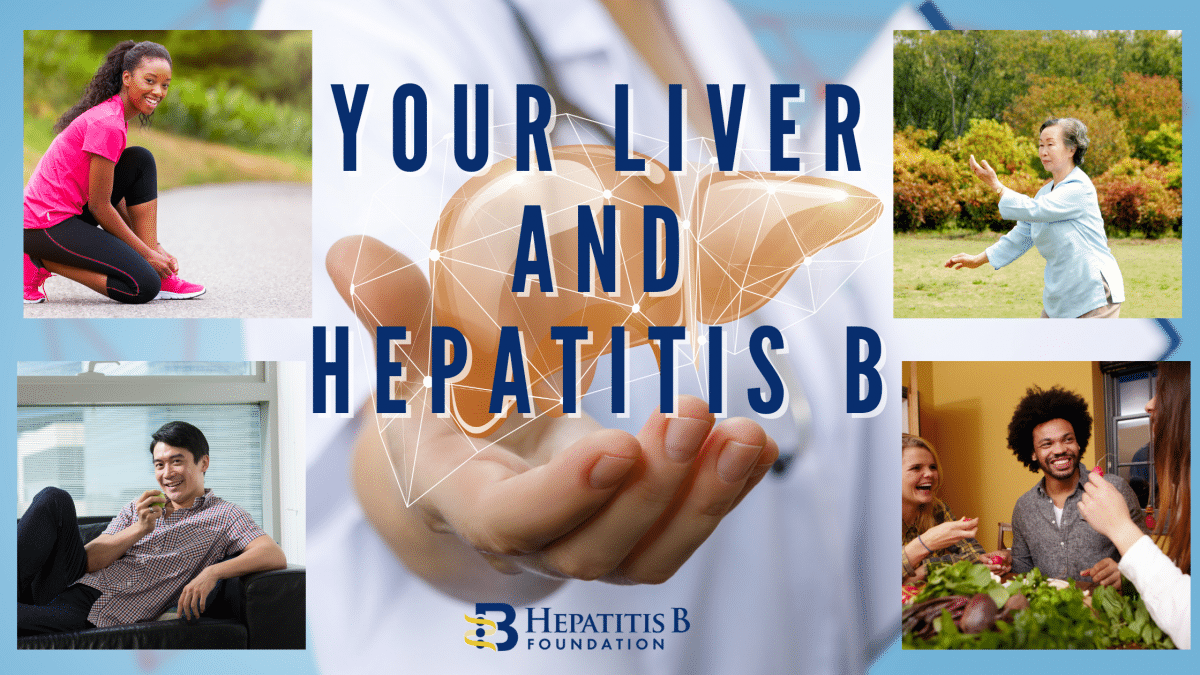 Your Liver and Hepatitis B
 Happy Liver Cancer Awareness Month! Your liver is an important organ for digesting food and breaking down toxins. Its main functions include: filtering blood from the digestive tract and transporting it back to the rest of the body, removing toxins from the blood, and storing important nutrients that keep the body healthy.
Hepatitis B is a viral infection of your liver that can cause serious damage over time. Chronic infection with the hepatitis B virus (HBV) can ultimately lead to scarring, cirrhosis, liver cancer, and liver failure. Liver cancer is the 3rd deadliest cancer worldwide, with 5-year survival rates of only 19%. There are few effective treatments for liver cancer, and we, therefore, must rely on prevention and early detection in order to save lives. Chronic hepatitis B infection causes approximately 78% of hepatocellular carcinoma (HCC), or primary liver cancer. The key to saving lives is ensuring that individuals infected with HBV are diagnosed and linked with appropriate care, including regular screening for liver cancer.
In the U.S., liver cancer incidence and death rates are increasing at a faster rate than any other cancer and are projected to continue to rise through at least 2030. Up to 2.2 million people are chronically infected by HBV in the U.S. and the majority is unaware of their infection. Identifying, managing and treating those with HBV infection can help prevent liver cancer in many people. Additionally, regularly screening people with chronic hepatitis B  for liver cancer can aid with early detection and treatment of liver cancer. If diagnosed early, liver cancer can be treated and even cured.
Below are some practices you can easily incorporate into your daily life and routine to keep your liver healthy while living with hepatitis B.
Healthy Liver Tips
Reduce alcohol intake: Alcoholic beverages can damage or destroy liver cells and create additional health problems.
Eat a healthy diet: Increase the amount of whole foods in your diet like fruits and vegetables while decreasing the amount of refined carbohydrates (pastas, white rice, white bread), processed sugar, and saturated fats which can create a healthy environment for your liver.
Daily exercise: It is recommended for adults to exercise at least 60 minutes per day. Not only does this have many other health benefits, but it can reduce the fat surrounding your liver which can decrease your risk of liver cancer.
Avoid the use of illicit drugs: Drugs like marijuana, cocaine, heroin, inhalants, or hallucinogens put stress on your liver and reduce its functioning capability.
Wash produce and read labels on household chemicals: Pesticides and other chemicals can contain toxins which are harmful to your liver.
Incorporating these healthy practices does not have to be difficult. Choose one of the five tips that is most convenient with your current lifestyle and use it as a starting point for a healthier routine. By gradually incorporating each healthy liver tip into your lifestyle, you can reduce your risk of a negative liver outcome creating a healthier you!
Resources for Liver Cancer and Hepatitis B
Please join Hepatitis B Foundation, Hep B United and Hep B United Philadelphia's webinar on October 20th at 3PM ET to learn more about hepatitis B and liver cancer. Dr. Kenneth Rothestein, Director of Regional Outreach and Regional Hepatology from Penn Medicine will be highlighting the importance of liver cancer screening for prevention. Register here!
To promote and ultimately prevent liver cancer this October we are pleased to share the Centers for Disease Control and Prevention's Know Hepatitis B (KHB) Campaign Product of the Month – the Infographic: "Get Tested for Hepatitis B."
The CDC's Know Hepatitis B Campaign's infographic, "Get Tested for Hepatitis B" encourages Asian Americans and Pacific Islanders to get tested for hepatitis B. This 2-page downloadable document is available in English, Traditional Chinese, Vietnamese and Korean languages and answers commonly asked questions about hepatitis B.
For more information about the Know Hepatitis B Campaign, visit the campaign website.
Author: Evangeline Wang, Program Coordinator, Hepatitis B Foundation
Contact Information: info@hepb.org