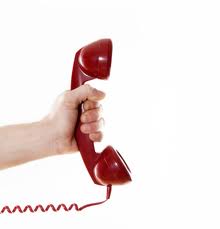 Please tell your Representative that viral hepatitis is important to YOU, and ask for support of the President's proposed FY16 budget increase for the Division of Viral Hepatitis, CDC. Increased funding is essential to support HBV and HCV programs. You don't have to be politically savvy to participate, but we need your help. Call, email or write today! 
Representatives Mike Honda, Hank Johnson, and Judy Chu are asking all House Representatives to sign an important letter supporting a doubling in funding for hepatitis B and C programs in the Fiscal Year 2016 appropriations bill (see text of letter below). This is the same increase in funding that President Obama recommends in his proposed budget, which was released last month. The deadline for Representatives to sign the letter is end of day, March 19, 2015.
This is an extraordinary opportunity to ask our House Representatives for leadership in the fight against the hepatitis B and C epidemics. The more signatures on this letter, the better chance of securing badly needed funding to expand testing, linkage to care, surveillance, and other vital services.
Please take a few minutes before March 19th to call your House Representative's office in Washington, DC and ask/him to sign this letter.
How you can help:
You can reach your Representative through the Congressional Switchboard at (202) 224-3121.
Not sure who your Representative is? Find your Representative here.
Ask to be connected to your Representative. Once you are connected to the office, ask to speak to the staff person who handles health care issues. Whether you speak to that person live or leave a voicemail, tell them (1) your name, (2) where you live and that you are a constituent, (3) that you would like the Representative to sign the "Dear Colleague" letter from Representatives Honda, Johnson, and Chu supporting increased funding for viral hepatitis and (4) a brief message why this issue is important to you. Tell them they can sign the letter by contacting Helen Beaudreau in Representative Honda's office or Scott Goldstein in Representative Johnson's office.
Text of "Dear Colleague" letter:
The Honorable Tom Cole
Chairman
Subcommittee on Labor, Health and Human Services
United States House
Washington, D.C., 20515
The Honorable Rosa DeLauro
Ranking Member
Subcommittee on Labor, Health and Human Services
United States House
Washington, D.C., 20515
Dear Chairman Cole and Ranking Member DeLauro:
As you begin deliberations on the Fiscal Year 2016 Labor, Health and Human Services, Education, and Related Agencies Appropriations bill, we respectfully request that you allocate $62.8 million for the Division of Viral Hepatitis (DVH) at the Centers for Disease Control and Prevention (CDC), consistent with the President's FY2016 budget request and an increase of $31.5 million over the FY2015 level.
The CDC's 2010 professional judgment (PJ) budget recommended $90.8 million annually from FY2011-FY2013, $170.3 million annually from FY2014-FY2017, and $306.3 million annually from FY2018-FY2020 in order for DVH to comprehensively address the viral hepatitis epidemics. While past increases have been helpful, these have only been small steps toward building a more comprehensive response to viral hepatitis. Our recommendation of $62.8 million is in line with the needs determined by the PJ and the goals of the Viral Hepatitis Action Plan, but pales in comparison to the CDC's PJ. T