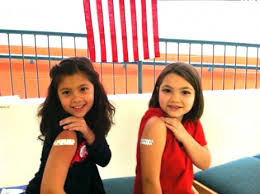 Liver cancer is the world's second leading cause of cancer deaths, according to the latest World Cancer Report 2014 released by the International Agency for Research on Cancer (IARC), which is the specialized cancer agency of the World Health Organization (WHO). About 800,000 deaths per year are related to liver cancer.
The growing global cancer burden and the ever-increasing costs of cancer care are "damaging the economies of even the richest countries and are way beyond the reach of developing countries," the Report states.
Efficient prevention strategies are urgently needed, because treatments alone cannot solve the problem of cancer, pointed out Dr Christopher Wild, Director of IARC. He declared that "More commitment to prevention and early detection is desperately needed to complement improved treatments."
In fact about half of all cancers could be avoided if national vaccination programs and low-tech approaches to early detection and screening were adequately implemented. These strategies have already been shown to be effective in several countries.
Among other recommendations, the Report specifically advocates for more widespread use of preventive measures, such as the hepatitis B vaccine (the world's first anti-cancer vaccine) to reduce the incidence of liver cancer. Chronic hepatitis B is a leading cause of liver cancer in the world.
While governments may think vaccination, screening and early detection programs are too expensive, Dr Bernard W. Stewart, co-editor of IARC/WHO Report, argues that governments should view such preventive measures as "an investment rather than a cost."
Educating policymakers about the importance of such investments was also a topic of discussion at the Liver Cancer Roundtable meeting held in November, 2013, in Washington, DC. The Hepatitis B Foundation, which created the Liver Cancer Connect program, joined the nation's leading liver disease experts, research scientists, advocacy groups, and government agencies to develop a plan of action to tackle liver cancer.
A key priority of a national action plan would be to show policymakers that investing in strategies to stop the transmission of viral hepatitis will forestall the cost of untreated end-stage liver disease and liver cancer.
Other action plan priorities would include educating primary care providers about screening for and preventing viral hepatitis and liver cancer by focusing on vaccination, education, early diagnosis, and linkage to care.
Above all, the group agreed that while liver cancer is a complex disease, effective treatments are available. Long-term survival after liver cancer is possible with a multidisciplinary team approach that emphasizes detecting and treating the cancer early.
And as more patients participate in clinical trials, registries, and biorepositories, research will also improve treatment for advanced stage disease — ensuring that the world's second deadliest cancer doesn't have to be so deadly.