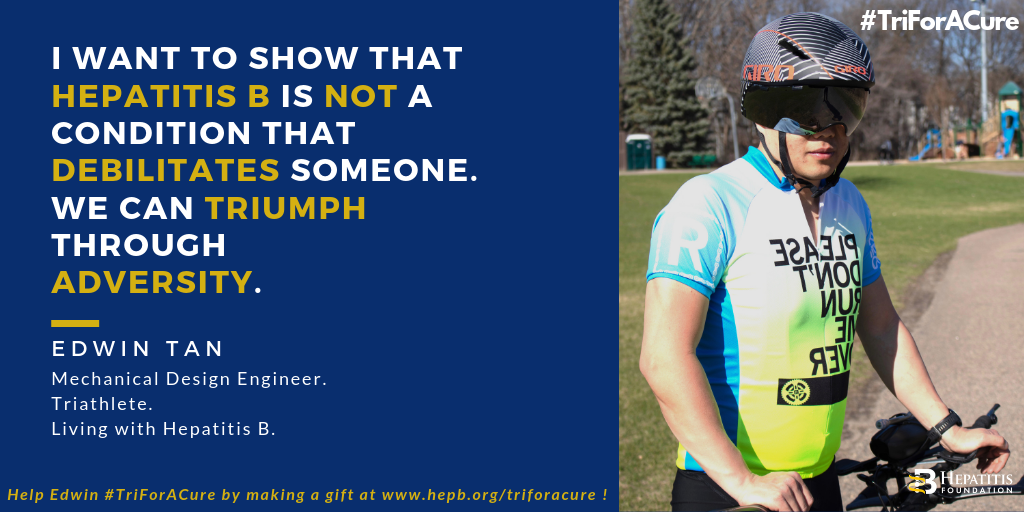 Meet Edwin Tan – a 29-year-old mechanical design engineer from Minneapolis, Minnesota! In 2014, Edwin was diagnosed with hepatitis B. Like many others living with hepatitis B, his diagnosis was a shock. Before his diagnosis, all he knew was that he was banned from giving blood to the Red Cross, but no one had explained the reason why. A routine blood test provided no explanations either, so his doctor decided to test for hepatitis B. The test revealed that Edwin was living with chronic hepatitis B.
After his diagnosis, Edwin decided to learn all that he could about the infection. Through his research, he found that one of the best ways to keep his liver healthy was through small lifestyle changes. Edwin began to pursue healthier life choices by increasing the amount of exercise he was getting and paying closer attention to his diet. Although he loved craft beer, he knew that drinking could be extremely dangerous to those with liver infections, so he willingly gave up all alcohol. Edwin's dedication to a more active lifestyle led him to challenge himself by competing in local races and triathlons.
Edwin's journey led him to realize that there is a lack of awareness about hepatitis B. He noticed that the stigmas facing those living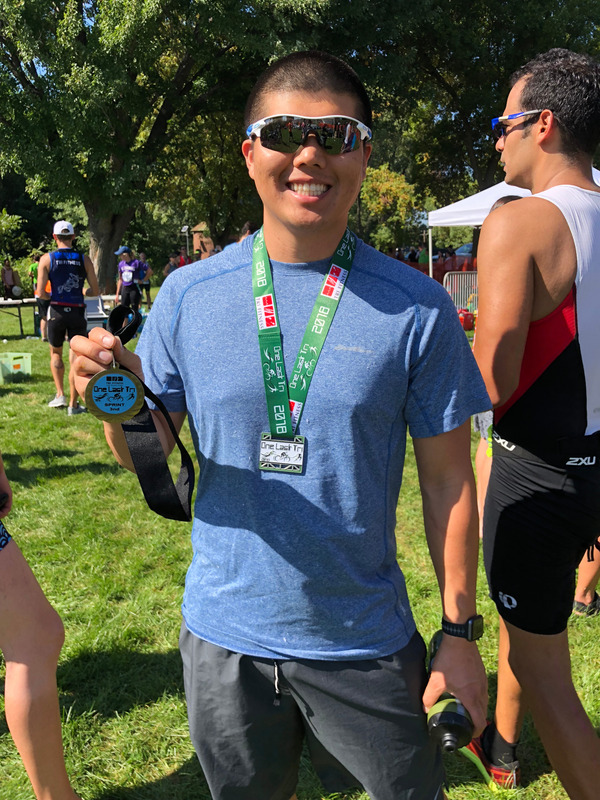 with hepatitis B could take a physical and mental toll on an individual and impact how they viewed themselves. Edwin's observations inspired him to reach out to the Hepatitis B Foundation to raise money and awareness for hepatitis B research, patient outreach, and education. Since his passion for racing was discovered due to his commitment to health after his diagnosis, it seemed appropriate for him to use his love of sports to fundraise for hepatitis B awareness and research! He hopes that his athletic achievements help others living with hepatitis B to realize that they are more than their infection.
Now, Edwin is training for a series of six races—triathlons, a marathon and an ironman – and we'll be with him every step of the way! You can make a gift to support Edwin's fundraising efforts here.
"I want to be a positive example against the stigma associated with Hep B and the shame that some people may feel for having it. Completing an Ironman, which is regarded as one of the most difficult one-day athletic events, serves as a good example that we each can accomplish anything we want as long as we believe in ourselves."
To follow updates on Edwin's journey, you can follow the Hepatitis B Foundation or Hep B United on Facebook. Be sure to use the hashtag #Tri4ACure!