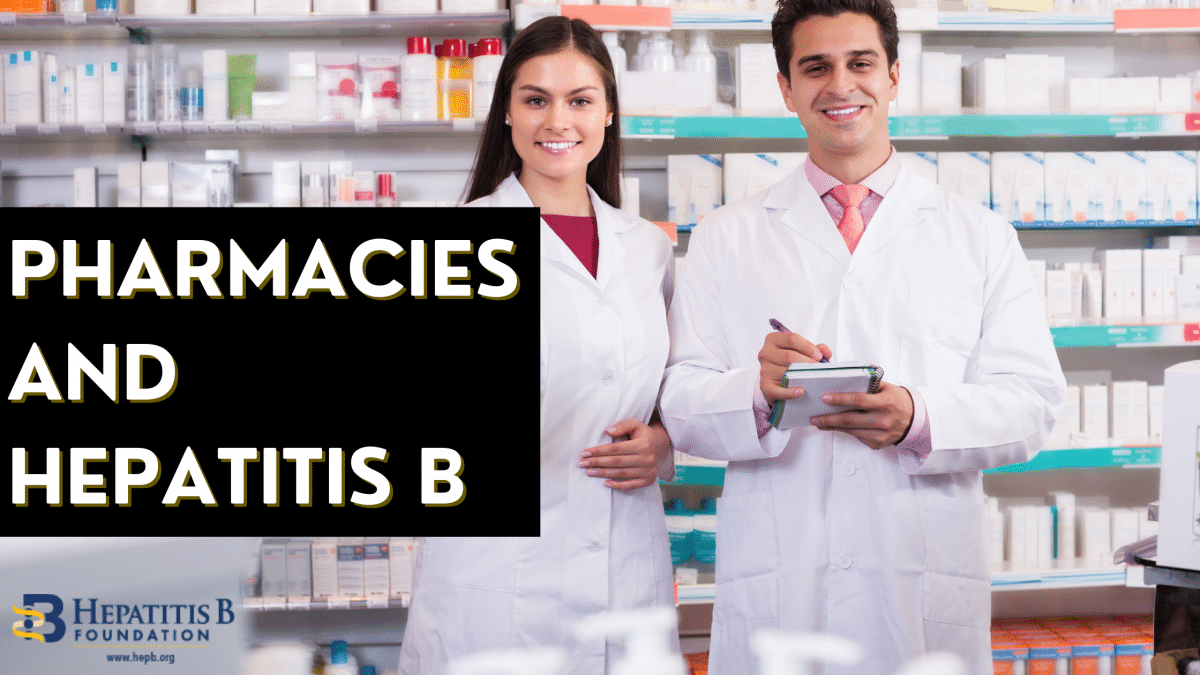 Yesterday was National Pharmacy Day! Every year, January 12th honors pharmacists and their role in healthcare. While we do not typically think of pharmacists as traditional healthcare practitioners, they play a highly important role in patients' lives.
Pharmacies and Hepatitis B
Pharmacies have a direct impact on our health. Pharmacists interact with patients and medical professionals on a daily basis to provide important drug management services and play an important role in vaccination uptake. Community pharmacies are ubiquitous in urban and suburban areas which increases individuals' access to vaccination services. Unlike traditional primary care settings, community pharmacies do not require appointments for vaccinations which increases someone's likelihood of receiving a vaccine.1 Not only are they more accessible, but also cost-effective. One study found that of the 6 million vaccines administered at one national pharmacy chain, one third or around 1.98 million individuals received their vaccines outside of typical work hours, like the weekend, holidays, and evenings.1 This convenience allows for more prevention which reduces long-term future costs of treatment and management.
According to the American Pharmacist Association, the hepatitis B vaccine is available in less than 50% of community pharmacies.2 However, we can work to increase this number! Pharmacies can incorporate best practices and successful models to provide and administer multi-dose vaccines. An example strategy includes text message or email reminders for follow-up doses.2 Utilizing community pharmacies to increase hepatitis B vaccine uptake is essential to making progress toward hepatitis B elimination. Pharmacists have access to important patient information which allows them to identify patients for vaccine-preventable diseases like hepatitis B. Expanding hepatitis B care into non-traditional settings like pharmacies will allow for greater vaccination coverage. This week, let's appreciate our pharmacies and pharmacists for what they do for our communities and encourage them to expand their immunization services.
References
Author: Evangeline Wang, Program Coordinator
Contact Information: info@hepb.org