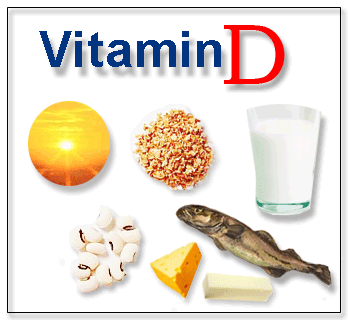 Do you have hepatitis B, and are you considering adding vitamin D to your diet?  Adding vitamin D seems to be a win-win for those with liver disease since it is a potent immune modulator, appears to aid in the prevention of cancer, and other potentially related disorders such as NAFLD, along with Type I and II Diabetes, glucose intolerance and metabolic syndrome.  Before you make any big additions, be sure to talk to your doctor or liver specialist to ensure it's safe for you with your current health status.
Vitamin D is a fat soluble vitamin (needs a little fat to digest), versus a water soluble vitamin, that is ultimately stored in the liver.  There are pros and cons to this.  Fat soluble vitamins are not necessarily needed on a daily basis as they are stored in fatty tissues and in the liver making it available for longer periods of time.  Vitamin D is specifically stored in the liver. Unlike water soluble vitamins, excesses are not excreted through urine on a daily basis. That makes the balance a little trickier because you don't want vitamin D accumulating in the liver and causing toxicity. Symptoms of vitamin D deficiency include osteomalacia, or softening of the bones, or perhaps less obvious bone pain and muscle weakness. Symptoms of vitamin D toxicity may include decreased appetite, nausea,vomiting, excess calcium blood levels or an accumulation of calcium in soft tissues. Too much of a good thing is NOT good for you!
Current guidelines for vitamin D intake are 600 IU or 15 mcg per day. (See table for age specific info). Natural sources of vitamin D in foods (vitamin D2, or ergocalciferol) are hard to come by, but they are out there.  Mega sources include fatty fish like salmon, mackerel, and tuna.  Cod liver oil is an excellent source, which is probably why we see old movies with mom spooning cod liver oil into the mouths of young children! In the U.S. many dairy products, and others such as cereals, or orange juice are fortified with vitamin D and other vitamins. (There's a great reason for the fortification of dairy with vitamin D – absorption is enhanced in the presence of calcium.) It is also found in smaller amounts in egg yolks. Naturally all of this needs to be balanced with the concerns of farm raised fish and possible exposure to PCBs, or mercury levels found in tuna, pollution of our oceans, raising your cholesterol levels due to focusing on the yolks, possible toxic levels of vitamin A with cod liver oil  (in Western countries where foods are fortified with vitamin A), or simply the bad, fishy taste associated with cod-liver oil. It's a tough balance, but it's important to work through some of the risks versus benefits in your own mind.
Sunshine is another readily available source of vitamin D (vitamin D3, cholecalciferol), but you need to be sure to balance it with the risk of over-exposure to the sun's rays. And of course in the north, during the winter months, it may be difficult to get adequate sunshine to boost your vitamin D levels. You can get adequate sun exposure with 10-15 minutes in the sun, 3-5 times per week, with the exposure of face and arms. Naturally this will vary based on the sun's intensity, how much skin is exposed and each individual's skin tone, since the amount of necessary sun increases with the amount of melanin (pigment) in the skin.  Just to confuse matters, a recent study shows a possible link of higher levels of vitamin D to non-melanoma skin cancer, even though higher levels are thought to reduce the risk of basal cell cancer. Clearly more studies need to be done, but until that time, just keep reminding yourself that balance is important.
Sometimes it's tough to get adequate vitamin D levels from natural sources such as food and sunshine, so there is the option for vitamin D supplements. This is where my anxiety levels intensify. Bad enough I have to worry about my food sources – PCBs from farm raised fish and such things, but now I have to choose a supplement – perhaps cod liver oil in a liquid or capsule that I can take daily.  Will it be in a form that is able to be absorbed?  (There's a debate on the true benefit of cod liver oil once it is processed.  The same argument might apply to many available supplements.) How will I know this?  Will I break the bank trying to purchase these supplements?  I started to do the research on vitamin D supplementation, but like so many supplements, it's very complex.  I always feel like I'm being sold. Using supplements is a personal thing. My personal preference would be to get my vitamin D through the foods I eat, and a short duration of sunshine.  However, I currently have adequate levels of vitamin D, so whatever I'm doing seems to be adequate.  That's the key: tailoring your decisions based on you, your family history, or ethnicity and things you might be prone to such as a vitamin D deficiency, or other issues.
Please don't forget to talk to your PCP and your liver specialist before drastically changing your vitamin D intake.  This is especially important if you are currently undergoing treatment for HBV.  Your doctor may wish to get a general baseline of your vitamin D levels, and continue to monitor them if there are problems.  Your doctor may be uncomfortable recommending a specific supplement since there is little or no regulation. Heed her advice before moving forward, and if you choose the supplementation route, be sure to do your homework to get the best quality product that is readily absorbable, without causing toxicity.
Be sure to take a look at last week's blog on Vitamin D here.