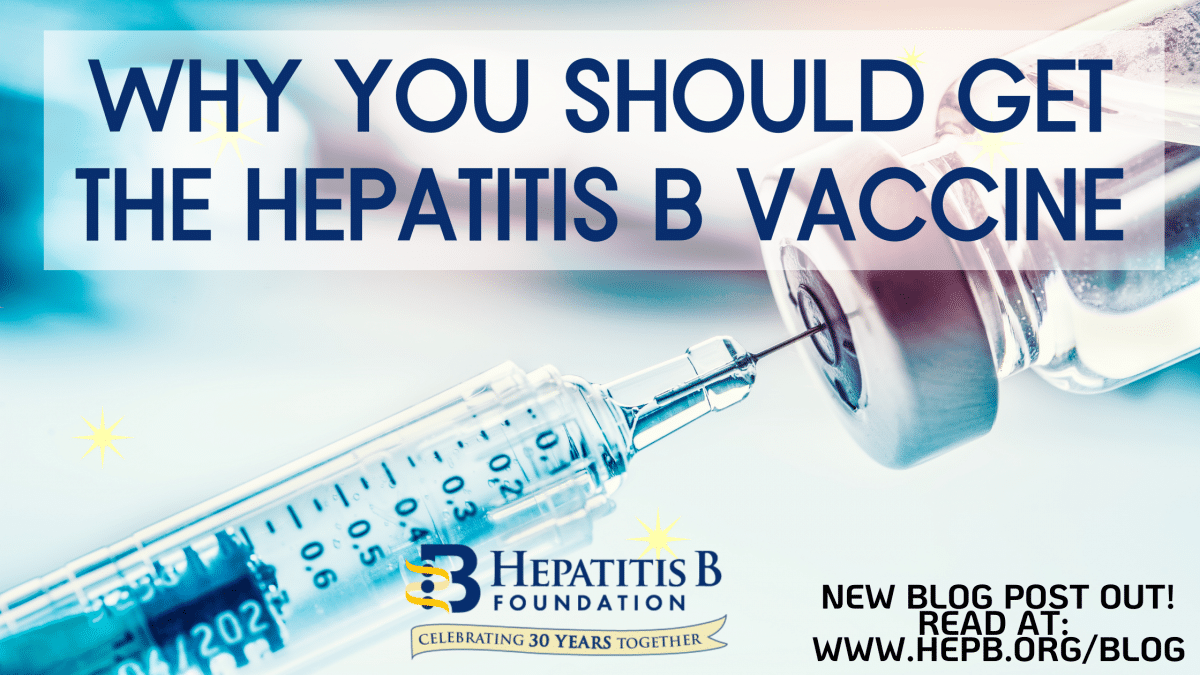 During the Covid-19 pandemic, there has been much controversy over vaccines. Although there has always been an anti-vaccine movement, it has grown during the pandemic. However, despite all of that, it is highly recommended that people who are at risk get the hepatitis B vaccine. Almost 300 million people worldwide have chronic hepatitis B and almost 800,000 people die every year due to hepatitis B complications. In fact, hepatitis B is the greatest risk factor for developing liver cancer (HCC). The hepatitis B vaccine is simple and effective. It requires either 2 or 3 shots over a few months. It is one of the most-administered vaccines worldwide, and one of the safest, with few side effects!
There are many groups that may need the vaccine. These include but are not limited to: 
All infants, beginning at birth

All children aged <19 years who have not been vaccinated previously

Susceptible sexual partners of hepatitis B-positive persons

Sexually active persons who are not in a long-term, mutually monogamous relationship (e.g., >one sex partner during the previous six months)

Persons seeking evaluation or treatment for a sexually transmitted disease

Men who have sex with men

Injection drug users

Susceptible household contacts of hepatitis B-positive persons

Healthcare and public safety workers at risk for exposure to blood

Persons with end-stage renal disease, including pre-dialysis, hemodialysis, peritoneal dialysis, and home dialysis patients

Residents and staff of facilities for developmentally disabled persons

Travelers to and families adopting from countries where hepatitis B is common (e.g. Asia, Africa, South America, Pacific Islands, Eastern Europe, and the Middle East)

Persons with chronic liver disease, other than hepatitis B (e.g. cirrhosis, fatty liver disease, etc.)

Persons with hepatitis C infection

Persons with HIV infection

Adults with diabetes aged 19 through 59 years (clinicians can decide whether or not to vaccinate their diabetic patients ≥60 years)
Now, this is a large list of people who might need the vaccine, but how hard is it to receive one? It is one of the easiest vaccines to get. Most hospitals carry the vaccine, and in the UK, hospitals are required to give the vaccine to at-risk groups. In the United States, the Affordable Care Act should cover preventive services; so the hepatitis B vaccine should be mostly available free of cost.
The Hepatitis B Foundation recommends everyone who is at risk or may in the future be at risk receive the vaccine. It is a smooth and seamless process that can prevent HBV, liver cancer, and let you live a long and healthy life. If you are not vaccinated for hepatitis B, ask your doctor or primary care provider for the vaccination! 
If you are unsure of your hepatitis B status, ask your doctor or primary care provider to become tested! The hepatitis B test is super simple – it only requires one blood sample. Your doctor should order the "hepatitis B panel" which includes different tests. Read more hepatitis B testing here!
Sources –https://www.goodrx.com/hepatitis-a-and-hepatitis-b-vaccine/what-is
Author: Simeon Paek, Intern
Contact Information: info@hepb.org