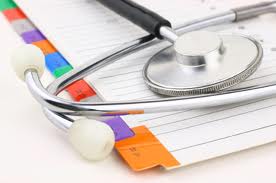 When people learn they are infected with hepatitis B, the first thing they want to know is "what can I take to get rid of this disease?" It can be complicated, and what can be even more difficult to understand is that during different stages of the disease there may be absolutely no benefit from currently available treatments.
Just diagnosed with HBV? Are you acute or chronic? 
First, if you have just been diagnosed with HBV, it is imperative that you determine if you have an acute or chronic infection. If you have an acute, or new infection, then it is important to know that very few people require any sort of treatment. Just be sure you are being monitored by your doctor, and take good care of your health and be sure to prevent transmission to others during this time.
Chronically infected, now what?
If your doctor determines you are chronically infected, then you will need additional information to determine what your next steps should be.
Remember that unless you display urgent symptoms, such as jaundice, or a bloated abdomen, or severe illness, you really can wait a few weeks, or even a few months, to see a liver specialist. Many people panic if they are unable to see a liver specialist immediately.  Relax, find a good doctor, learn what you can about hepatitis B, and take care while you wait.
How will you be evaluated?
Your liver specialist will do a complete work-up on you. He will perform a physical examination, get a complete medical history, and he will run additional blood tests to learn more about your hepatitis B status and your liver health. He may also get a baseline ultrasound or perform other diagnostic imaging procedures to gain more data so he can make a decision whether or not you would benefit from treatment at this time.  Some of the blood work may need to be repeated over a period of time before your doctor decides whether or not to move forward with treatment. Do not beg your doctor for treatment. Waiting and watching is sometimes the smartest thing to do.  Treatment is rarely an emergency. Time is on your side, so please be patient.
What can you do while you wait?
This is a good time to look at some of your personal lifestyle choices and consider some basic changes that might benefit you at this time. Avoid alcohol, and stop smoking. Focus on eating a well-balanced diet filled with fresh vegetables, fruit, whole grains and lean meats. Avoid fast and processed foods when possible. They may contain trans fats, partially hydrogenated fats, high fructose corn syrup and other less desirable "ingredients". Don't' forget to get everyone in the household screened and vaccinated against HBV if you have not already done so.
What's next? Tune in next time to learn about some of your blood work…