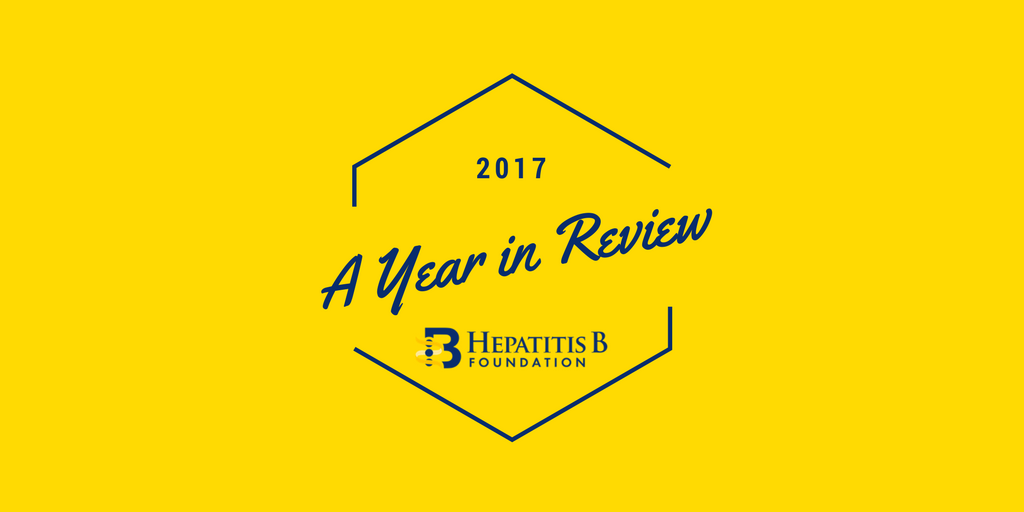 Play our podcast clip here!!
2017 was a big year for us at the Hepatitis B Foundation! I'll give you a rundown of some of our accomplishments over the year.  
We started the year off with a fresh new look! We got a new logo!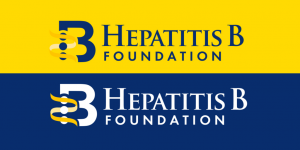 We also launched our national storytelling campaign, "#justB: Real people sharing real stories of hepatitis B," in partnership with StoryCenter and AAPCHO. Fifteen people have shared their stories to bring a human face to hepatitis B and help increase public awareness, decrease stigma and discrimination, and promote testing and treatment for hepatitis B. Look for new stories in the coming year! 
We have had a few additions to the HBF leadership team this year. Dr. Nat Brown, Ram Kapur, Dr. Su Wang, and Dr. Carol Brosgart all joined our board of directors. Dr. Francis Chisari and Dr. Robert Perrillo joined the scientific and medical advisory board.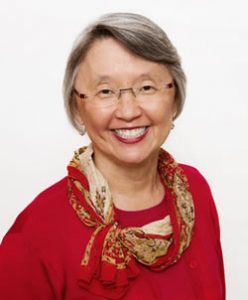 After 25 years of service, our amazing and dedicated co-founder Joan Block retired in June. Without Joan, we would not have many of the programs we have today, especially the ones that provide multi-platform, multi-lingual educational materials, newsletters, and email and telephone helplines. She also pioneered a robust advocacy presence in Washington, D.C. that has resulted in hepatitis B becoming a protected condition under the Americans With Disabilities Act to prevent discrimination, and increased federal funding for hepatitis B and liver cancer research.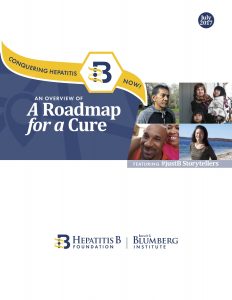 May was definitely a big month. Not only because we had numerous screening events and celebrations for Hepatitis Awareness Month, but also because we launched our Hep B Cure Campaign. The Hep B Cure Campaign is a national advocacy campaign to Double the Federal Funding within five years for hepatitis B and liver cancer research and public health. In March, we convened a virtual workshop with more than 30 of the world's leading scientists to determine the research needed to find a cure for hepatitis B, and identify specific research projects in virology, immunology, and liver cancer, as well as strategies for expanding clinical research for therapeutic drug testing. The Hep B Cure Campaign is calling for increased federal investment to accelerate the pace of research for a cure, which will also significantly improve health and economic outcomes. Our full plan can be found in our "Roadmap for a Cure," which can be found on our website. 
Every year, we hold the crystal ball gala, our signature fundraising event. This event gives us a chance to recognize individuals who have made significant contributions to hepatitis B, and to our local Doylestown community. This year, Professor Mario Rizzetto, MD was awarded the Baruch S. Blumberg Prize for his discovery of the hepatitis delta virus. Marvin and Dee Ann Woodall were honored with the 2017 Community Commitment Award, and our own Joan Block was recognized with the distinguished Founders' Award.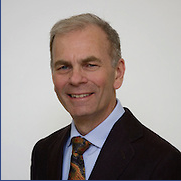 Just last week, it was announced that Hepatitis B Foundation's president and co-founder, Dr. Timothy Block, was named a 2017 National Academy of Inventors Fellow! This is the highest professional accolade given to academic inventors who have demonstrated a prolific spirit of innovation in creating or facilitating outstanding inventions that have made a tangible impact on quality of life, economic development, and welfare of society. Congratulations Dr. Block!  
Also during this year, our programs expanded, and our reach grew!  
We updated our website in 2016 and we're so glad to see that you have found us. We're close to 1.5 million unique page views for the year, which is about 4,000 people visiting our website every day!  
The Hepatitis B Foundation grew its' social media reach to over 14,500 followers on Facebook, Twitter, and Instagram. We're close to 10,000 likes on Facebook! Hopefully, we'll hit 10 K before the end of the year! Ask your friends to follow us and like the page!  
The Hepatitis Delta Connect program had a breakout year since its 2016 launch with over 11,000 website views from over 4,000 patients and providers in 92 countries! Hepatitis Delta Connect reaches 4,650 people on social media through Facebook, Twitter, and Instagram. Not bad for the first-of-its kind outreach and awareness program! 
With Hep B United, our national coalition, we distributed 6 mini-grants this year and held 12 hep B virtual training seminars reaching 2,000 live attendees and nearly 6,000 online viewers! We also had a record number of attendees at our annual Hep B United Summit during World Hepatitis Day in Washington D.C.! Together, our partners screened 4,649 people, educated 11,884 people, gave out 13,112 hepatitis B handouts, and were featured in 2 newspapers, 1 TV appearance (496,189 views), and 1 social media video. Hep B United has a social media reach that includes over 1,500 people across Facebook, Twitter, and Instagram.  
Our newest program, the #justB storytelling campaign, has been very successful so far. We now have 15 storytellers, ranging in age from 21 to 75, representing 10 U.S. states, and sharing a diversity of stories around HBV and liver cancer, transplantation, treatment, stigma and disclosure. The #justB digital stories were released on May 1, 2017, in recognition of Hepatitis Awareness Month, on HBF's YouTube Channel and at www.hepb.org/justb. Since the launch, there have been over 60,000 views of the 18 multi-lingual videos! We want to thank our partners for helping promote these videos, including CDC Division of Viral Hepatitis Shot By Shot in California. And We are very proud that a few of the videos were selected for screening at the American Public Health Association Annual Film Festival and the Philadelphia Asian American Film Festival. 
Our storytellers have been very busy this year! They have conducted local hepatitis B education in their home towns, and have given interviews with print, online and radio news outlets! They have even written blogs to help spread awareness about hepatitis B! Our storytellers have also been on the move – they have made multiple visits to Washington, DC – to participate in a Congressional briefing and reception, an FDA hearing, and an in-person panel at the Hep B United Summit. 
With our local efforts in Philadelphia, the Hep B United Philadelphia program screened 100 people, distributed nearly 700 HBV handouts through 27 community events and educated approximately 650 individuals on hepatitis B. Throughout the year we hosted 123 student volunteers from local University organizations including Asian Pacific American Medical Student Association (APAMSA) that provide BMI, blood pressure, blood glucose and vision screenings for any individual in attendance of our health fairs or screening events. Our Facebook, Twitter, and Instagram accounts have a following of 1,400 people!  
Our outreach team has been very busy this year addressing your questions and concerns about hep B. Our counselors have answered over 2,200 emails, 3,650 questions on social media, and spent over 66 hours on over 400 phone calls.   
2018 will be an even bigger year! We will be releasing our "Journey to the Cure" talk show and expanding our campus in Doylestown. We will continue to work every day to find a cure for hepatitis B and improve the quality of life for all those affected. We want to thank all of our partners, supporters and friends in the U.S. and around the world.  
Be sure to follow us on Facebook, Instagram, Twitter, and Snapchat (@hepbfoundation) for all the updates in the next year!