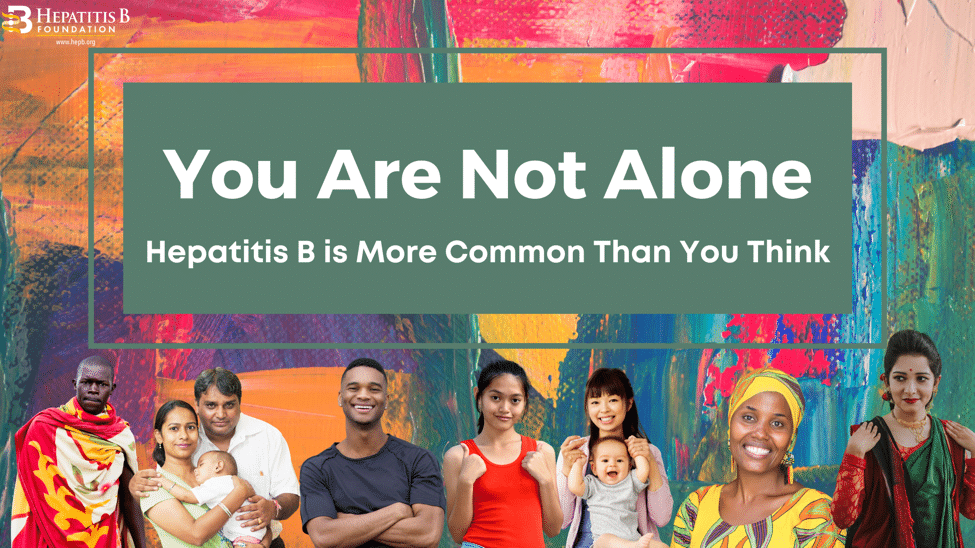 Hepatitis B is the global pandemic no one talks about, yet 292 million people worldwide have been infected. In 2015, the World Health Organization estimated that hepatitis B caused 887,000 deaths annually.
Today, 292 million people have chronic hepatitis B1. Despite the availability of an effective vaccine, the number of people living with hepatitis B virus is projected to remain at the current, unacceptably high level for decades and cause 20 million deaths through 2030.
How can this happen? Viral hepatitis infection and death rates far outstrip that of ebola and zika. In fact, you have to combine the death toll from HIV and tuberculosis to find human suffering on par with what viral hepatitis causes around the world each year. How has this pandemic remained so hidden and ignored for so long? There are several factors that have kept hepatitis B off public health's global radar. It's a complicated, silent infection, often with few or no symptoms. Those who have it have been silenced by shame and ignorance, and more than two-thirds of those infected with hepatitis B have never been tested and are unaware of their positive status.
And then there's avoidance by the global healthcare community. The development of a hepatitis B vaccine 40 years ago was thought to signal the death knell of this disease. While new infections have plummeted in North America and Europe, in impoverished countries, the vaccine is often not available or too expensive and infected mothers continue to unknowingly infect their children at birth.
There have been successful hepatitis B immunization campaigns around the world, even in poor, remote areas, but there's a catch. The Global Vaccine Alliance (Gavi) provides a free hepatitis B pentavalent vaccine which is effective in children starting at 6 weeks of age. To break the mother-to-child infection cycle, a different and more costly hepatitis B vaccine must be administered as-soon-as-possible, within 12 hours of birth. However, this vaccine is often unavailable and out-of-reach financially in rural Africa and Asia, which is why chronic hepatitis B rates remain stubbornly high and are projected to remain unchanged.
To successfully combat hepatitis B, communities need to launch campaigns that combat stigma and teach how to prevent the spread of the disease through education and immunization. They need the resources to test people for hepatitis B and vaccinate those who need it. They also need to teach healthcare providers how to treat patients with liver damage.
Fortunately, we have started to see change. On May 28, 2016, at the United Nations World Health Assembly, 194 countries made a historic commitment to eliminate viral hepatitis by 2030. The Global Health Sector Strategy for Viral Hepatitis pledges to reduce deaths from hepatitis B and C by 65 percent and increase treatment by 80 percent. This action is the greatest global commitment to viral hepatitis ever taken.
On July 28, 2016, a campaign called NOhep, the first global movement to eliminate viral hepatitis, launched on World Hepatitis Day by the World Hepatitis Alliance. This day was chosen to mark the birthday of Baruch S. Blumberg, MD, D.Phil, who won the Nobel Prize in Medicine for the discovery of the hepatitis B virus.
Many of our partners and other organizations around the world are raising awareness to highlight World Hepatitis Day. Here are some of the activities you can support.
WHO – The World Health Organization is celebrating World Hepatitis Day through its theme: Hepatitis-free future with a strong focus on perinatal transmission. Read more about their efforts here. You can register to join their global virtual event, WHO Commemoration of World Hepatitis Day, on July 28th 1pm-3:15pm CEST here.
Hep B United – Yesterday, in anticipation of World Hepatitis Day, Hep B United kicked off a week of action with a call where we heard about the importance of hepatitis B elimination from hepatitis B advocates and representatives Judy Chu and Grace Meng. You can advocate for hepatitis B elimination here.
Hep B United and the Hepatitis B Foundation will have a #ThrowbackWHD twitter storm all day July 28th,  World Hepatitis Day! Partners and hepatitis B advocates are encouraged to share memories from past in-person Hep B United Summits and Advocacy Days.  Share your memories, pics, and videos with the hashtags: #ThrowbackWHD #WorldHepatitisDay and #Hepbunite.
Global Liver Institute – On July 28 at 12:30pm-1pm ET, the Global Liver Institute will host GLI LIVE on the Global Liver Institute's Facebook page. Dr Chari Cohen will discuss the progress and challenges with eliminating hepatitis B globally, and strategies for commemorating World Hepatitis Day.
DiaSorin hosts Dr. Robert Gish, renowned hepatologist and HBF medical director – July 28th, 12 pm ET. Register now for Laboratory Testing for Viral Hepatitis: What's new and what has changed?
Hep Free Hawaii – On World Hepatitis Day, July 28th at 12pm HST, Hep Free Hawaii will unveil Hawaii's first Hepatitis B Elimination Strategy. More information and registration here!
CEVHAP and Burnet Institute – The Coalition to Eradicate Viral Hepatitis in Asian Pacific and the Burnet Institute is hosting a webinar on July 24th at 11am (GMT+5) to discuss access to hepatitis care, the world of hepatitis amidst the COVID-19 pandemic, and literacy on COVID-19 and hepatitis. You can stream it here.
You can be part of this global social justice movement. Take action, speak out, and join the effort to eliminate viral hepatitis by 2030. In anticipation of World Hepatitis Day 2020, NOhep is asking you to urge governments worldwide to uphold their commitment to eliminate hepatitis B. Add your voice to the open letter here.
For more information, visit the NOhep website, the Hepatitis B Foundation website or Hep B United's website to learn how to lend your voice to this fight and to help address hepatitis and save lives in your community.
Reference
Razavi H. (2020). Global Epidemiology of Viral Hepatitis. Gastroenterology clinics of North America, 49(2), 179–189. https://doi.org/10.1016/j.gtc.2020.01.001