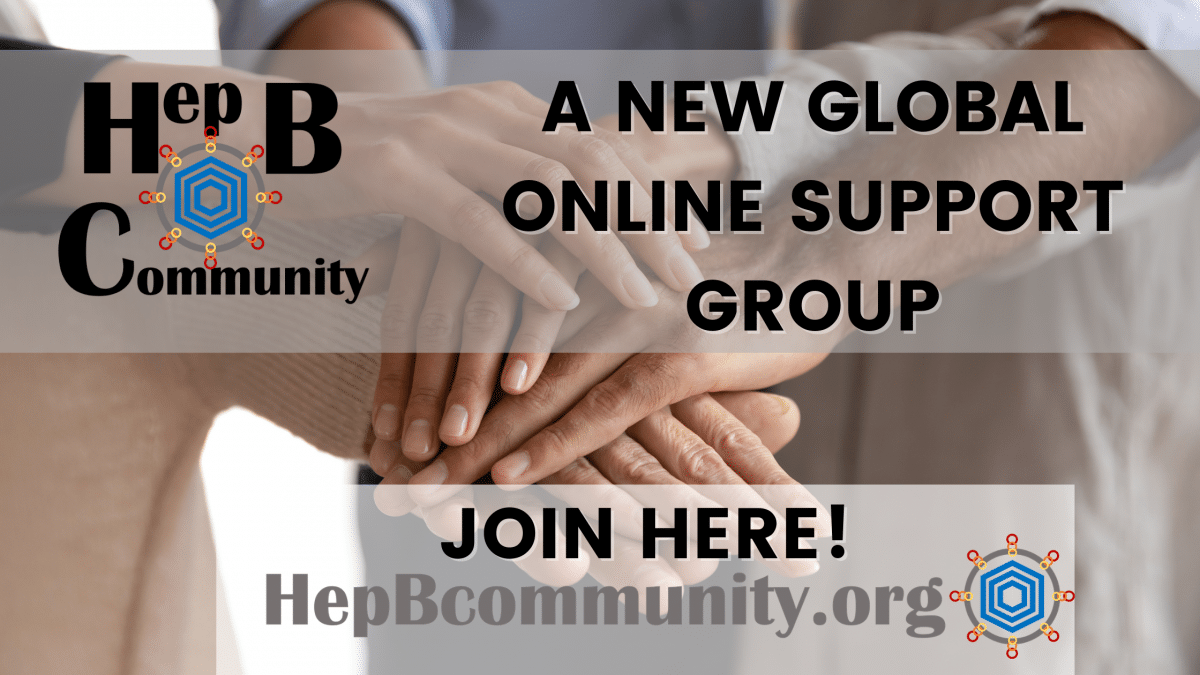 The Hepatitis B Foundation is excited to announce our support of a new global online community support group called Hep B Community. Thomas Tu, PhD, a researcher at Westmead Institute for Medical Research founded this online community to reach a global audience who might need support if they are affected by hepatitis B. 
Dr Tu stated that "While hepatitis B remains incurable, it can be managed and treated. But, people with hepatitis B face social stigma and discrimination, discouraging them from seeking medical help that could prevent progression of their illness to serious disease like liver cancer,". He further explained that this online forum is important for people affected by hepatitis B to feel supported and empowered to take control of their diagnosis. 
Westmead Hospital's Storr Liver Centre and the Hepatitis B Foundation have provided start-up funding and help coordinate the forum with support from the World Hepatitis Alliance. The site is peer-led, volunteer-run and is free to join. Already, more than 200 members from all over the world have joined.
Chari Cohen, DrPH, MPH, senior vice president, Hepatitis B Foundation, believes, "The new forum is critically important because people can anonymously seek advice about how to live with hepatitis B, and what they can do to protect their liver and long-term health." If you are considering joining Hep B Community – do not hesitate! In fact, research has shown that people participating in hepatitis support groups can increase their knowledge, coping, and compliance.1 
How Does it Work?
The online forum has multiple sections like learning resources, media about hepatitis B, and general discussion. 
You can post completely anonymously and a hepatitis B expert or a person living with hepatitis B will respond to your questions. You can also choose your own username and the platform will never show your email, ensuring privacy and confidentiality. 
The hepatitis B experts responding to your questions go through a verification process to identify that they are trustworthy sources of information. These providers are clinicians, nurses, scientists or patient experts,  there to provide reliable answers and give information about health guidelines and treatment options. The forum also has researchers and scientists giving explanations and updates about technical information related to hepatitis B virus and treatment. 
The site is completely free! You can access the site even without making an account if you want to browse. However, in order to ask questions or post content, you will need to create an account. Empower yourself and join the other 200 users and immerse yourself in the supportive hepatitis B community!
Reference
Jessop, Amy B. PhD, MPH; Cohen, Chari MPH; Burke, Monika M. RN; Conti, Molli BS; Black, Martin MD Hepatitis Support Groups, Gastroenterology Nursing: July 2004 – Volume 27 – Issue 4 – p 163-169 
Author: Evangeline Wang
Contact Information: info@hepb.org