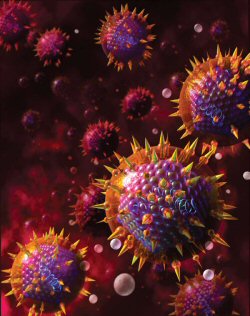 The Hepatitis B Foundation's Liver Cancer Webinar Series continues Wednesday, April 3rd.  HBF's first webinar was overwhelmingly successful, so we hope you'll join us next week for "Liver Cancer and Hepatitis C: What You Need to Know", presented by leading hepatitis C expert, Douglas LaBrecque, MD.

Dr. LaBrecque is the Professor of Medicine and Director of the Liver Service at the University of Iowa. He also served as Chief of GI and Hepatology at the Iowa City VA Hospital for 19 years. He has conducted extensive research on the development and treatment of hepatitis C, hepatitis B, and other liver diseases, including liver transplantation with more than 100 peer-reviewed manuscripts, three books, 22 book chapters and over 150 abstracts.
Liver cancer is the third leading cause of cancer-related deaths and the seventh most common cancer worldwide. But the major causes of liver cancer— such as chronic hepatitis B or hepatitis C, and cirrhosis— are largely preventable. And treatments for liver cancer are available.
Join The Hepatitis B Foundation's webinar series to learn about the risk factors for liver cancer and the importance of liver cancer screening and surveillance. The expert presenters will describe currently available treatment options and clinical trials. These webinars are provided free of charge to help educate and raise liver cancer awareness.
Liver Cancer and Hepatitis C: What You Need to Know webinar details:
Presented by: Dr. Douglas LaBrecque
Date: Wednesday, April 3, 2013
Time: 3 pmEST; 12 pmPST
Click here to register
Download the March 6th Webinar and listen to Hepatitis B and Liver Cancer: What You Need to Know, by Dr. Robert Gish. 
For additional accurate, easy-to-understand information on liver cancer, visit the Hepatitis B Foundation's dedicated website, www.LiverCancerConnect.org.