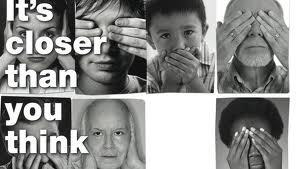 World Hepatitis Day is July 28th. Organizations and advocates around the globe are organizing viral hepatitis events to educate, screen, and raise viral hepatitis awareness in their communities.
World hepatitis Day was launched by the World Hepatitis Alliance in 2008. Last year, July 28th, the birthday of Dr. Baruch Blumberg was designated as the official World Hepatitis Day. Dr. Blumberg won the Nobel Prize in 1976 for his discovery of the hepatitis B virus, and development of the first hepatitis B vaccine. He was also an inspirational friend to the Hepatitis B Foundation.
Please take a look at the proposed World Hepatitis Day events occurring around the globe.  The chart is a work in progress, so let me know your activates for the day or days preceding World Hepatitis Day, and a contact point, and I'll be sure to update the chart ASAP. Leave a comment or send your info to contact@hepb.org.  If you're not planning an event, but would like to get involved, check out any events that may be near you. Countries are listed alphabetically.
Don't forget to take advantage of the promotional campaign materials provided by the World Hepatitis Alliance. World Hepatitis Day really is "closer than you think".
Country
Event
Contact
Australia
Queensland:

Free lecture presented by Dr. Joshua Davis, speaking about his work with HBV in indigenous communities in the Northern Territory. Cairns.
Yarnin up HepB for Aboriginal and Torres Straits Islander health workers to discuss all things HBV with Dr. Davis. Cairns.
"Hep Day Out" at CSHS features tours of the QuIHN van, an acoustic jam and more. Cairns
Hepatitis Indigenous Community Awareness Event, organized by Hepatitis Queensland. Brisbane.

Australian Capital Territory (ACT): WHD Community & Stakeholder Forum. Canberra.

New South Wales (NSW): Numerous community events, including Love your Liver or Healthy liver themed lunches and breakfast events; art themed events and workshops; general hepatitis health promotion events; and targeted events focussing on Indigenous communities, youths, prisoners, injecting drug users, culturally and linguistically diverse communities, and tattooing.

Victoria (VIC): Spotlight on hepatitis B aiming to increase the capacity of community and health workers to include hepatitis B in their work; Street Shot photo exhibition and Love your liver lunch, using photography to educate young people about viral hepatitis

Western Australia (WA): Street Art exhibition targeted at youths; Love your Liver educational workshop and lunch; WHD Redbacks Basketball Game; CALD Community hepatitis B Workshop

Cairns events:

Rhondda Lewis,

Ph. 0061742264761

Email:

Bangladesh

Round Table discussion meeting held at National Press Club in Dhaka
Publication of awareness articles in national news dailies
Talk show on one of the local satellite TV channels
Printing and nationwide distribution of posters bearing logos of Viral Hepatitis Foundation Bangladesh, CEVHAP and WHA.

Dr. Mamun-Al-Mahtab
Ghana
Public disease awareness campaigns on radio and TV using KE drawn from the Theobald hepatitis B foundation Lectures and presentations targeting high schools, Market places and churches

Events will occur in Tamale 23-July, Kumasi 25-July, Accra 28-July

Floats through the principal street
Public disease awareness campaigns on radio and/or TV,
Free HBV screening for school age children and the public
Hepatitis B education presentation and materials
Possible fundraising through entertainment

Media programs to include:

Articles on hepatitis
Distribution of stickers, flyers and posters to hospitals, clinics, lorry stations and other public places
Press releases to all media houses
Interviews on Radio stations
Use of social media to educate people on hepatitis  (twitter, facebook)

Theobald Owusu-Ansah

+233-20-8269214 /  +233-247093893

Hong Kong
Hepatitis B

Asiahep HK LTD will have a week-long promotion in public for HBV awareness with support from celebrities
A press conference is scheduled on 27 July with arrangement by FH. We will be launching our liver APPS and revamped website
Talks to doctors and public late June, and in Macau for a talk on 28 July

Hepatitis C:

Press Conference to introduce CEVHAP organization and announcement of World Hepatitis Day (July 22)
TV / Radio interview program to promote WHD (July to October)
Newspaper / Magazine health featuring articles on HCV (July – Nov)
Mini-Education video on chronic hepatitis C

Dr. Nancy Leung

Prof CL Lai

New Zealand

A national campaign, beginning early July will have screen printed advertisements displayed on the back of public buses in all major cities of both the North and South Island.
Week before July 28th there will be a national radio campaign as well as advertisements in national publications including GP magazine.
July 26th there will be a rally on the grounds of the parliament. 1000 helium balloons, each representing NZers infected with viral hepatitis

Hepatitis Foundation of New Zealand

Sweden

Manifestation: 580 Roses, Place Sweden, Jppsala University Hospital; Main entrance: Sjukhusgatan; Time: 28 July 10 a.m. to 5 p.m.

Kaj Johansson RN
United States
NYC – community orgs and hepatitis advocates celebrate WHD by hosting events across all 5 boroughs of NYC

Philadelphia- Viral Hepatitis Symposium for patients, families and members of the general public. http://www.liverfoundation.org/chapters/midatlantic/events/823/ Register today.

http://www.facebook.com/NYCWorldHepDay

Delval@liverfoundation.org or Erica Stein at 215-425-8080

World Hepatitis Alliance

Join World Hepatitis Alliance as they celebrate World Hepatitis Day 2012 with their Guinness World Record: WHD 2012 by having the most people performing the "See no evil, hear no evil, speak no evil" actions in 24 hours at multiple venues around the world.  Check out the details and get a group together for the

http://worldhepatitisalliance.org/WorldHepatitisDay/GuinnessWorldRecord.aspx