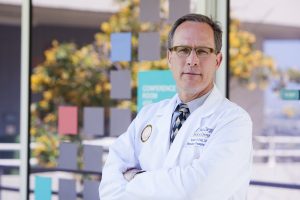 Please join the Hepatitis B Foundation's Liver Cancer Connect program and world-renowned liver disease specialist, Dr. Robert Gish for a webinar on Monday, April 27th 12 noon EDT to learn about liver cancer treatment. How does the stage of the cancer affect treatment? Why are screening and surveillance so important? What are the available treatments and what are the therapies in development?
Liver Cancer is the 2nd leading cause of cancer related deaths and the 6th most common cancer worldwide. But it's not all doom and gloom.
Often liver cancer can be prevented through vaccination against hepatitis B and control of the other main risk factors for liver cancer, which include chronic viral hepatitis B and C, cirrhosis, excessive alcohol use, nonalcoholic fatty liver disease, obesity, and aflatoxins. And if detected early, liver cancer can be treated or cured with liver surgery or transplantation.
Screening and surveillance are essential for early dection of liver cancer, which allows for more treatment options, with a greater chance of successful results.
Dr. Gish will outline currently available treatment options and will review the promising new therapies in development.
Please join us and learn more. Register here for the free webinar.
Dr. Robert G. Gish, a Professor Consultant, Stanford University, and Medical Director of the Hepatitis B Foundation, is an internationally renowned medical researcher in viral hepatitis. Dr. Gish has made invaluable contributions to the understanding and treatment of viral hepatitis and liver cancer.
This webinar is presented by the Hepatitis B Foundation and its dedicated liver cancer program, Liver Cancer Connect, in collaboration with Blue Faery: The Adrienne Wilson Liver Cancer Association.