Edwin Tan learned about his hepatitis B diagnosis in high school after he was banned from donating blood to the Red Cross. Unsure as to why he was not allowed to donate, Edwin asked his doctor about it a few years later. When the routine blood tests came back with irregular results, the doctor ordered an additional test for hepatitis B; the hepatitis B test came back positive.
Despite the shock of the diagnosis, Edwin did not let it hold him back! He researched the infection and discovered the importance of keeping his liver healthy. He took steps to change his diet and incorporate more exercise into his daily routine. Studies show that regular exercise can greatly reduce the risk of liver disease and liver cancer. After a friend invited him to participate in a small triathlon, Edwin decided that triathlons and racing were the perfect ways to have fun while staying healthy!  
Now, Edwin is competing in a series of six races in midwestern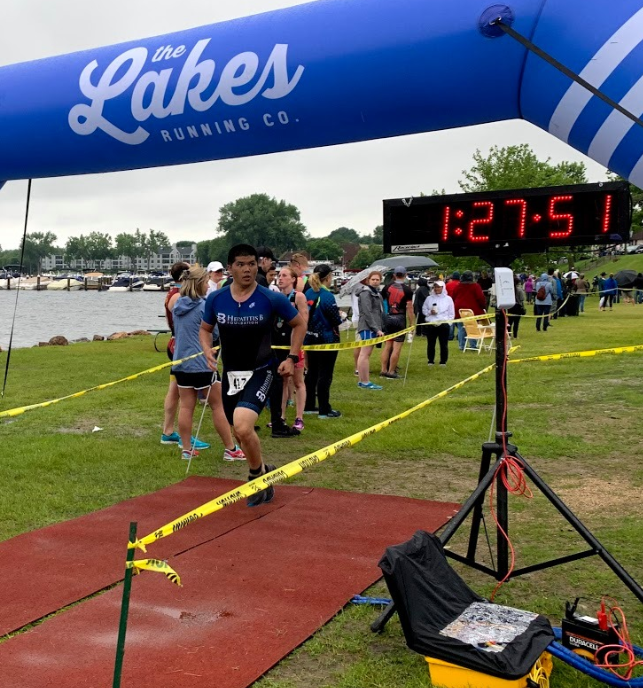 America to help raise  money and awareness for hepatitis B research, patient outreach, and education through the Hepatitis B Foundation! You can make a gift to support Edwin's fundraising efforts here.
"Hepatitis B is something that doesn't seem to have a whole lot of awareness around it, has stigma associated with it, and doesn't seem to attract the same attention as a lot of other major diseases out there," said Edwin. "I believe that the Hepatitis B Foundation is working to tackle all of these issues and focus on finding a cure for it. Because hepatitis B was the reason I started racing and I am interested in increasing awareness, I found it fitting to race for the Hepatitis B Foundation."
On Saturday, June 15th, Edwin competed in the Minnetonka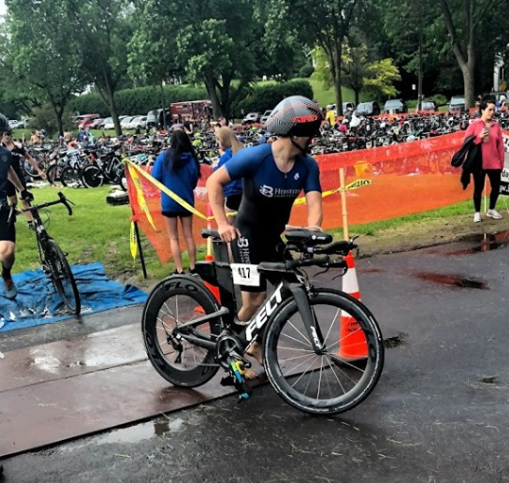 Triathlon in Minnetonka, Minnesota – his first of six races this summer. In just under an hour and a half he accomplished: swimming more than 100 yards, biking 15 miles, and running 3 miles!
Edwin's next race will be on Saturday, June 22nd at Grandma's Marathon in Duluth, Minnesota and we are looking forward to cheering him as he works hard to raise awareness and prove that those living with hepatitis B can achieve their goals
To follow updates on Edwin's journey, you can follow the Hepatitis B Foundation or Hep B United on Facebook, Twitter and Instagram. Be sure to use the hashtag #Tri4ACure!