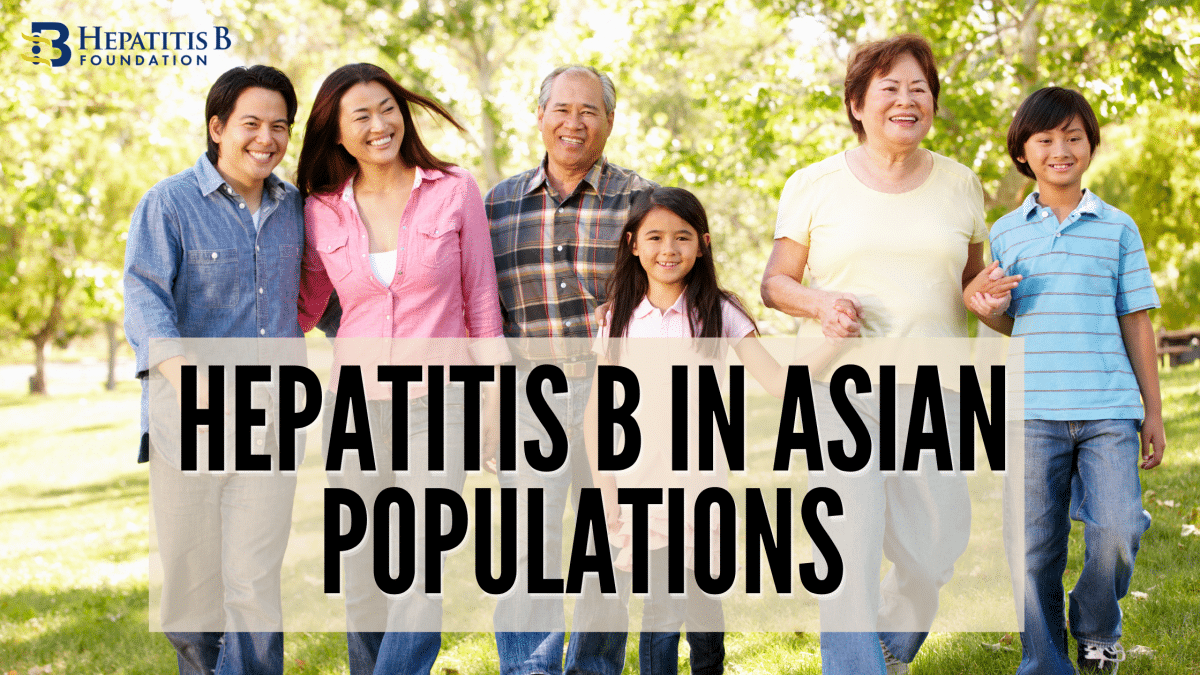 In the United States, an estimated 2.2 million people are living with chronic hepatitis B infection and most do not know they have it. Without diagnosis and treatment, 1 in 4 persons will develop cirrhosis or liver cancer. Hepatitis B is associated with significant health disparities, disproportionately impacting Asian American, Pacific Islander, and African immigrant communities. Asian Americans and Pacific Islanders make up 50% of the hepatitis B infection burden in the United States and have liver cancer rates that are up to 13 times higher than Caucasian populations despite making up 6% of the United States' population.
Why are People of Asian Descent Disproportionately Affected?
 First-generation Asians from China, Korea, Vietnam, and those from the Pacific Islands are particularly highly impacted by hepatitis B due to the history of the virus (the virus has been circulating in certain areas of the world for thousands of years), as well as historically low infant immunization rates against the disease in many countries. Most Asians and Pacific Islanders who have hepatitis B were infected during childbirth from their mothers who were infected – that is why it is common to see multiple members of the same family affected by hepatitis B.
The great news is that the birth dose of the hepatitis B vaccine has been increasing in uptake in Asian countries. The Centers for Disease Control and Prevention (CDC) reported in the South East Asian Region that the hepatitis B vaccine birth dose and third dose coverage increased from 34% to 54% and from 89% to 91%, respectively. In 2019, nine of 11 countries in the region achieved ≥90% of the hepatitis B vaccine third dose coverage nationally, and three of eight countries that provide the hepatitis B birth-dose achieved ≥90% coverage.1 This great news comes with the World Health Organization announcing cases of hepatitis B in children under age five had dropped below 1% in 2019 which can be attributed to the increased uptake in vaccinations.2
Are You at Risk for Hepatitis B?
If you are interested in knowing if you are at risk for hepatitis B, this half-page questionnaire is a quick and easy assessment to determine if you should be tested for hepatitis B. The assessment is available in English, Chinese, Vietnamese, Korean, Burmese, Hmong, Khmer, and Lao. Download the risk assessment here.
For more information about the Know Hepatitis B Campaign, visit the campaign website.
References
Author: Evangeline Wang, Program Coordinator
Contact Information: info@hepb.org