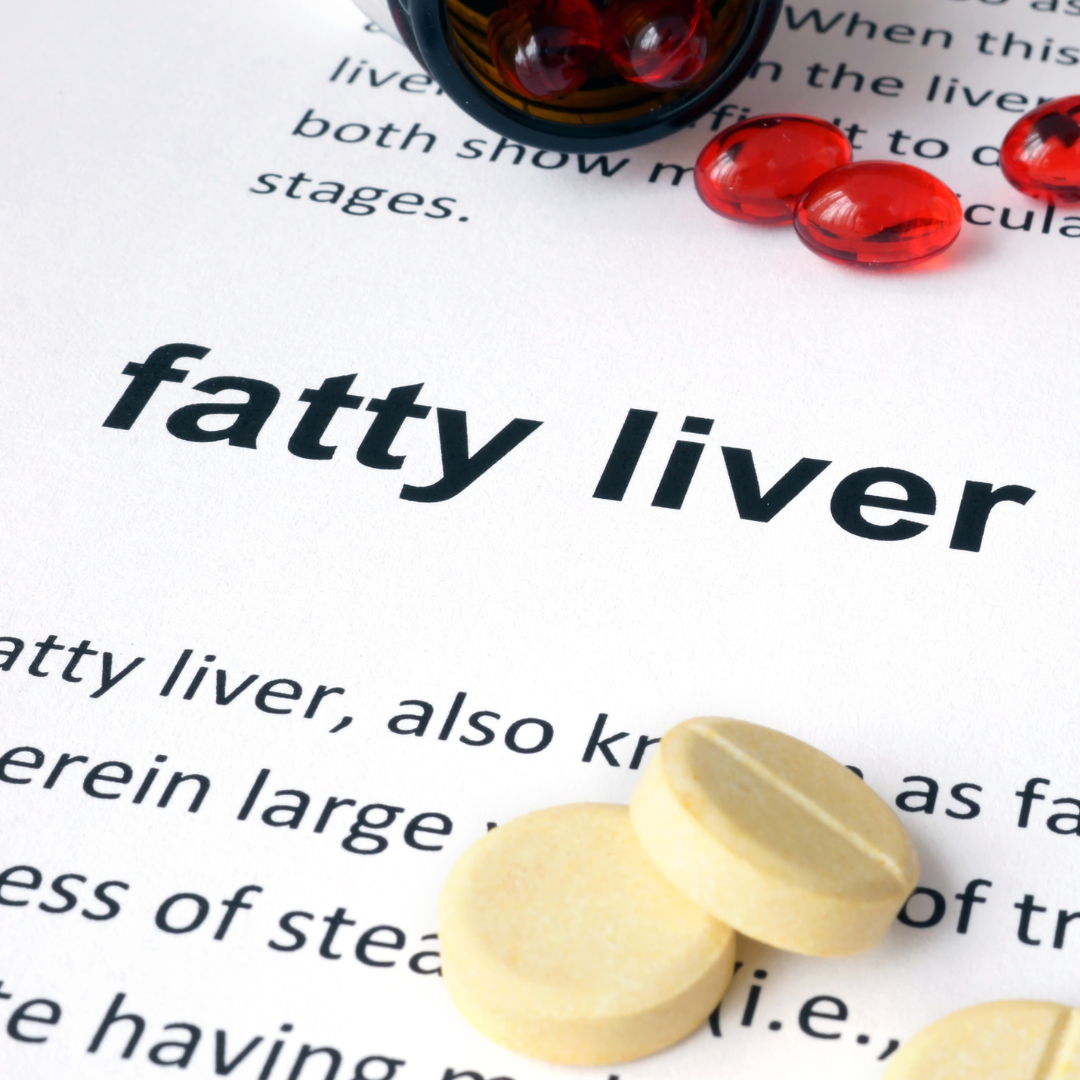 Many people have trouble understanding the relationship between chronic hepatitis B (HBV) infection and Non-Alcoholic Fatty Liver Disease (NAFLD). While research studies are ongoing and the association between hepatitis B and NAFLD is indeed complex, a chronic hepatitis B infection does not cause NAFLD. It is important to understand both diseases independently of one another before studying the correlation between the two.  
Hepatitis B and fatty liver disease both can damage the liver. This is why it is important to understand the role of the liver in maintaining overall health and well-being. The liver is an essential organ in your body and is responsible for supporting digestion and regulating nutrients. It plays a crucial role in removing toxic substances from your body.  
Worldwide, almost 300 million people are living with hepatitis B. Hepatitis B is transmitted through direct contact with infected blood, unprotected sex with an infected individual, use of contaminated medical or injection equipment, and most commonly, from an infected mother to her newborn during childbirth. A chronic (lasting longer than six months) hepatitis B infection can damage the liver and may progress to more serious conditions like cirrhosis, fibrosis, and even liver cancer. While hepatitis B is a major public health problem, it can be prevented through a safe and effective vaccine. And even though hepatitis B is a serious disease, most people live healthy and productive lives with effective management and treatment.  
NAFLD is caused by the excess accumulation of fat in the liver not related to  alcohol use. Over time, this may lead to inflammation or swelling and liver damage. There are two types of NAFLD: 1). Non-Alcoholic Fatty Liver (NAFL) or Simple Fatty Liver and 2) Non-Alcoholic Steatohepatitis (NASH). Someone who has NAFL has fat buildup in their liver. Someone who has NASH also has liver damage and liver inflammation, which can lead to cirrhosis, liver cancer, and may even result in the need for a liver transplant. Type II Diabetes and obesity puts an individual at a higher risk for contracting NAFLD. In the United States, around 20% to 40% of individuals are living with NAFLD. The good news is that NAFLD can be reversed with changes in diet, physical activity patterns, and seeing a doctor regularly.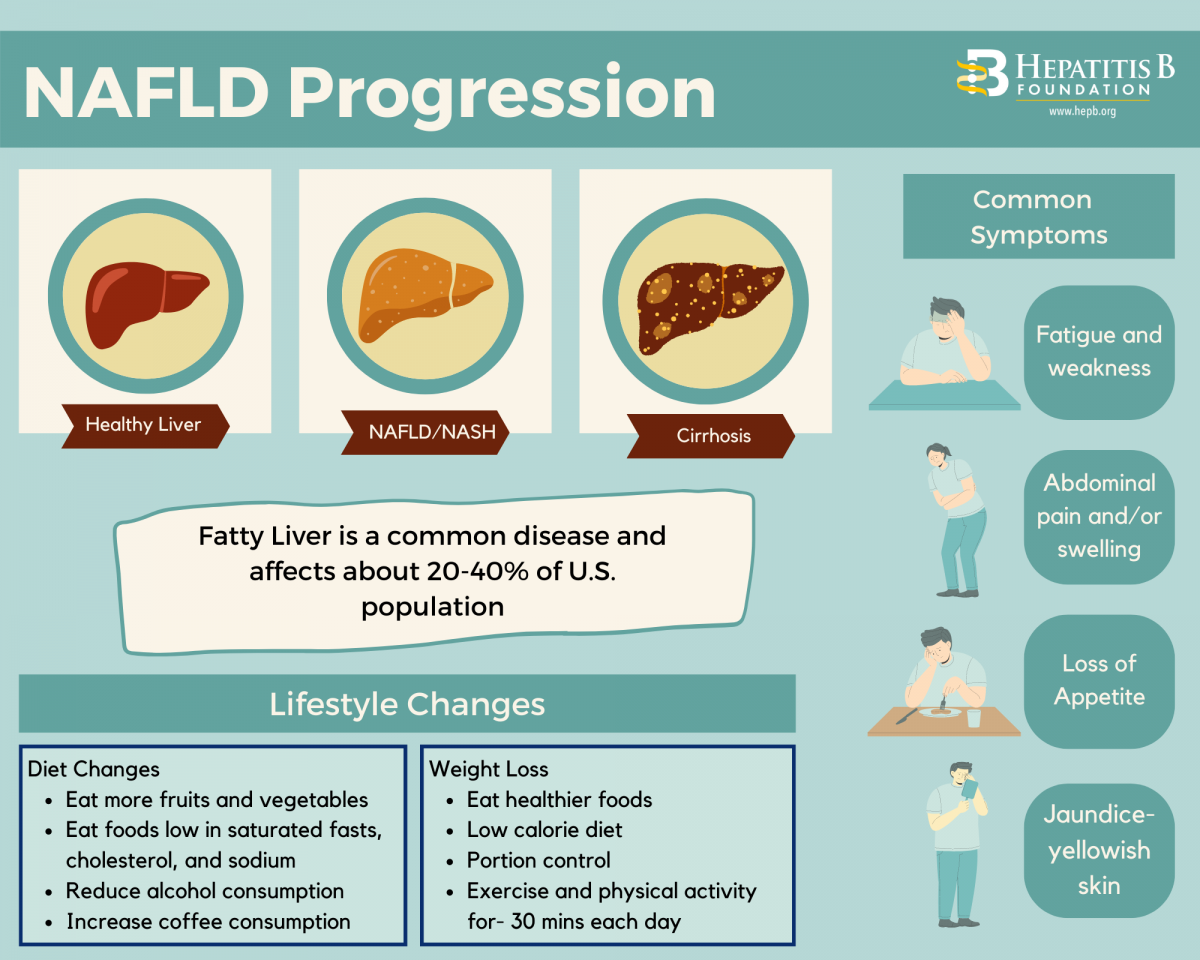 It is possible to have both NAFLD and hepatitis B. If you are living with both, the impact of the virus on an already inflamed and compromised liver can lead to liver damage. With excess fat stored in liver cells, the virus can easily replicate without the protection from healthy liver cells and progress to a more severe form of liver disease like cirrhosis, fibrosis, or cancer at a much faster rate.   
Like hepatitis B, NAFLD should not be taken lightly as it can lead to serious health problems. It is important to consult with your doctor to find any concerns with your liver. 
For more information, please visit the National Institute of Digestive Disease and Kidney Diseases (NIDDK) or the Fatty Liver Foundation.
References:
https://www.health.harvard.edu/blog/fatty-liver-disease-what-it-is-and-what-to-do-about-it-2019011015746 
https://www.medicalnewstoday.com/articles/nash-fibrosis#causes