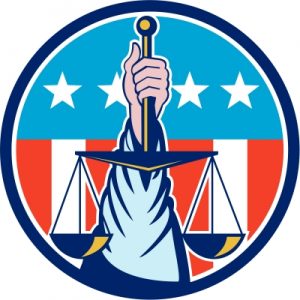 By Christine Kukka
One of the most glaring civil rights abuses facing people with hepatitis B in the United States today is the military's continued refusal to allow anyone with chronic hepatitis B to enlist.
This prohibition continues, despite the fact that all military personnel are vaccinated against hepatitis B, and scientific data shows hepatitis B is not spread through casual contact.
"Our brave servicemen and women deserve nothing less than the best, yet many qualified individuals are being prevented from serving in specific roles and/or being promoted within the military's ranks. That's simply wrong," said U.S. Rep. Barbara Lee, D-Calif., in a letter challenging the military's Uniform Code of Military Justice prohibits people with hepatitis B and C and HIV from enlisting in the Navy, Army, Air Force, Coast Guard, Marine Corps and National Oceanic and Atmospheric Administration.
This outdated and scientifically-baseless Department of Defense policy damages the civil liberties of many Americans.
Asian and Pacific Islander Americans, African and Middle Eastern immigrants and other ethnic groups are disproportionately impacted by hepatitis B. For example, Asian-Americans make up less than 5 percent of the total U.S. population but account for more than 50 percent of the 2 million people living with hepatitis B cases in the U.S.
Immigrants and their children are also disproportionately affected by hepatitis B, due to the lack of vaccinations in their countries of origin. As a result, they are barred from military service, which offers a path to citizenship.
What is especially heart-breaking are the young men and women who work hard to get into prestigious military academies, only to be dismissed when it's discovered they have hepatitis B.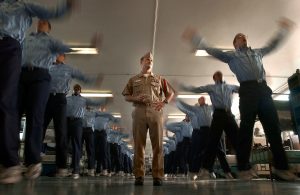 This military code historically barred people with serious medical conditions because they were considered unfit to serve, suspected to incur high healthcare costs and could pose an infection risk to fellow soldiers.
The code prohibits enlistees with the, "Presence of … current acute or chronic hepatitis carrier state, hepatitis in the preceding six months or persistence of symptoms after six months, or objective evidence of impairment of liver function."
But most people with chronic hepatitis B who want to enlist are healthy, have no liver damage, do not pose an infection risk to others, and are capable of performing the same duties required of their fellow recruits. Clearly, military policy has not caught up with current science.
This discriminatory policy is difficult to challenge, despite the best efforts of advocates including Rep. Lee and U.S. Rep. Ileana Ros-Lehtinen (R–FL).
The Americans with Disabilities Act, which prohibits discrimination against people with disabilities and chronic diseases such as HIV and hepatitis B and C, unfortunately has no jurisdiction over the Department of Defense.
Although the Department of Justice and CDC have issued clear, science-based guidelines that find hepatitis B-infected healthcare providers to pose no infection threat to patients or coworkers, the military continues to practice its discriminatory policies, which rob the military of talented and motivated recruits.
It is time to change these outdated and discriminatory policies. There are many good men and women waiting, willing and able.