Top 10 Hepatitis B Related Stories of 2014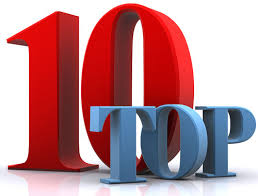 Take a look at HBF's Top Ten picks for 2014…
1.  Viral Hepatitis More Deadly Than HIV, But Unfunded
2.  WHO: Liver Cancer Moves to the 2nd Leading Cause of Cancer Deaths in the World
3.  Hep B Cure Could Be Discovered in Bucks Co.
4.  Preventing, Treating HBV Reactivation During Immunosuppressive Therapy
5.  Antiviral Treatment among Pregnant Women with Chronic Hepatitis B
6.  HBV: Community-Based Programs May Improve Care
7.  Fighting Hepatitis B and Liver Cancer in West Africa
8.  Are US Veterans Being Appropriately Tested and Treated for Hepatitis B?
9.  Tenofovir Continues to Work Well Against Hepatitis B Virus for 8 Years
10.  Increase Seen in Liver Injury Caused by Herbals, Dietary Supplements