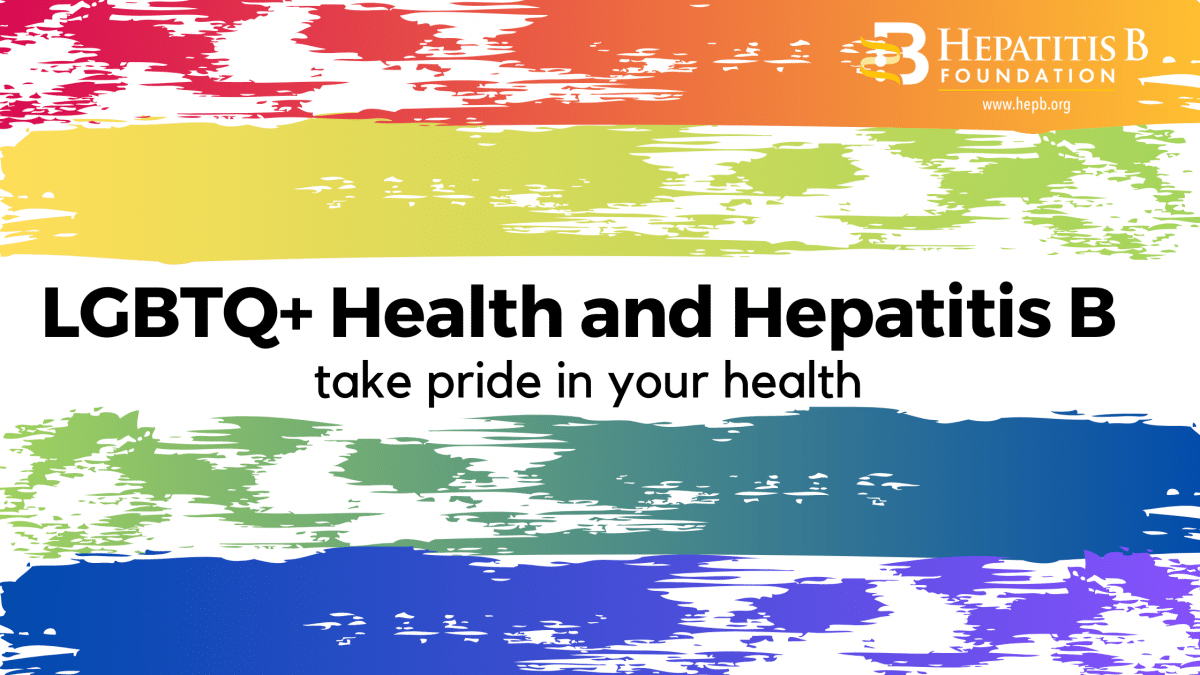 As June wraps up Pride Month, it is still important to address LGBTQ+ health and risk factors for hepatitis B. Many resources are available regarding gay and bisexual men's risk factors for hepatitis B, but information discussing lesbian, bisexual women, and transgender folx for hepatitis B is lacking. 
Gay, bisexual, and men who have sex with men (MSM) have a higher chance of getting hepatitis B. It can be spread through body fluids like semen or blood from an infected person to an uninfected person during unprotected sex. 
A research study found that lesbian, bisexual women, and womxn who have sex with womxn (WSW) had significantly higher rates of hepatitis B than the control group due to risk factors like multiple sexual partners, injection drug use, and sex work1. Additionally, potential mothers need to know their hepatitis B status because it can easily transmit from mother-to-child during childbirth.
Being transgender is not a risk factor for hepatitis B (HBV), but some transgender folx may have a higher risk due to discrimination surrounding their gender identity.  Discrimination in workplaces or health care facilities can lead transgender individuals to engage in risky behaviors like sex work and exposure to unsterile needles which can put some transgender individuals more at risk than others2. While there is insufficient information regarding hepatitis B and transgender folx,  much information exists about hepatitis C (HCV)  and its co-infection with hepatitis B. Since both viruses have similar modes of transmission it is not uncommon for someone to be co-infected with HCV and HBV.  It is important to get tested for HBV because hepatitis C can become a dominant liver disease which leaves HBV levels virtually undetectable and can cause further liver damage if hepatitis B is not addressed3. This is especially true for individuals being treated with hepatitis C curative Direct Acting Antivirals (DAAs), which can lead to hep B reactivation. 
For LGBTQ+ individuals living in the United States and who want to know their hepatitis B status, here is a list of LGBTQ+ friendly healthcare providers. If you identify as LGBTQ+, ask your provider to be tested for hepatitis B today. The great news is that if you are not infected, there is a safe and effective vaccine that can prevent you from getting hepatitis B in the future!
On the other side; healthcare professionals have a duty to provide culturally competent care to LGBTQ+ individuals and encourage hepatitis B testing and vaccinations. The Centers for Disease Control and Prevention (CDC) has recommendations and guidelines for health professionals here.
Citations:
Fethers, K., Marks, C., Mindel, A., & Estcourt, C. S. (2000). Sexually transmitted infections and risk behaviours in women who have sex with women.

Sexually transmitted infections

,

76

(5), 345–349.

https://doi.org/10.1136/sti.76.5.345

https://hepfree.nyc/hep-c-transgender-health/

https://www.hepb.org/what-is-hepatitis-b/hepatitis-c-co-infection/