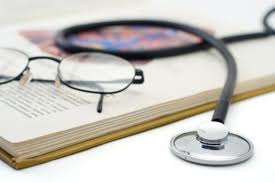 The summer before starting medical school, most of my friends traveled and had fun. But I could not.
The months of June and July marked 60 days of complete horror—the lowest point in my life. First, my sister suffered 
a near-death medical complication. Then, for the first time in my life, I experienced discrimination due to an unexpected medical diagnosis.
My discrimination story started on June 20, 2011. The director of admissions at (X) Medical School notified me that
I had been accepted into their program and offered a generous scholarship to attend. Because of this scholarship and the potential to obtain in-state residence, I dropped the other medical school I had been considering, including a $2,500 enrollment deposit.
I began the grueling paperwork to matriculate to (X) Medical School. It took nearly a week to schedule doctor appointments, fill out health forms, get required blood work done, look for apartments, and apply for financial aid. The following week, I traveled across the country to finalize an apartment lease. I returned home less than 24 hours later, exhausted but having successfully signed a lease.
Then my doctor called and said, "You have hepatitis B." The nightmare began after that call.
The next day, (X) Medical School's Student Health Services demanded that I have further blood tests within three days; otherwise, their committee would not be able to review my file before the start of classes.
I completed all of the tests, and the results were sent to the committee within a week. I pleaded with the committee 
to keep me enrolled, and I even agreed
 to drop out of medical school if the antivirals did not work.
The response from (X) Medical School came one week before orientation started: I was deferred until next year.
 In addition, my scholarship was revoked. They demanded that I sign a contract accepting deferment with conditions, including no guarantee of readmission and I had to sign within a week of receiving this devastating news.
At that moment I had to juggle not only my new medical diagnosis, but also the fact that I had a lease that could not be cancelled or sublet, a full year without any plans, and uncertainties about my future.
The nightmare still lingers. However, 
I am slowly getting back on my feet. The antivirals are lowering my viral load. I am working in public health and reapplying to medical schools. My future is still uncertain.
Note: This story is one of the four cases that galvanized the Hepatitis B Foundation into action. At a June 2011 meeting convened by the CDC, the HBF and other national thought leaders worked with the CDC to update their 1991 hepatitis B recommendations for health care workers and students, which were just updated, July 2012. It is hoped that the newly Updated CDC Recommendations for the Management of Hepatitis B virus- Infected Health Care Providers and Students  guidelines and advocacy efforts of HBF and others will make a dent in hepatitis B based discrimination.  Please note that these newly revised guidelines strongly state that hepatitis B is not a condition that should prevent anyone from entering or practicing in health care.