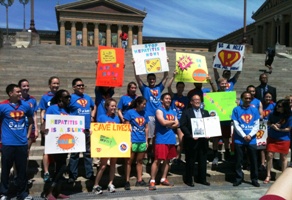 By Christine Kukka
Getting the medical care we need requires advocacy, because in the U.S. the quality of our healthcare–and even how long we live–depends on our income, ethnicity, gender and where we live. That is especially true when we live with hepatitis B.
Many affected by hepatitis B are not endowed with money, privilege or political power. Most of us are immigrants and people of African and Asian descent. This infection illuminates our country's racial divides in healthcare. Asian-Americans, for example, have liver cancer rates 13-times higher than white Americans because they were never tested for hepatitis B, diagnosed or treated until it was too late.
Many of us are gay or injecting drug users. We are often uninsured or under-insured, which leaves us unable to pay for testing or treatment.
Our doctors, who often work in healthcare systems focused more on the bottom line than patient care, see too many patients in too little time. They may not know to screen us for hepatitis B, or monitor us properly and refer us for treatment when the infection damages our livers.
Despite good intentions, we live with a broken healthcare system and like any political system it requires the actions of patients, voters and advocacy organizations to improve.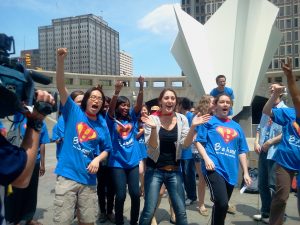 The Hepatitis B Foundation and national coalitions including Hep B United are working within the political system to make healthcare more equitable and accountable.  They're fighting to get more funding so the U.S. Centers for Disease Control and Prevention and the National Institute of Health have more resources to eradicate hepatitis B. Recently, these advocates scored a victory.Earlier this year, they and others asked the U.S. Centers for Medicare & Medicaid Services (CMS) to expand Medicare coverage to pay for hepatitis B testing in at-risk seniors and disabled people.
Being of Asian or African descent, an immigrant, gay, having had numerous sexual partners or a history of illegal drug use are all risk factors for hepatitis B. But many doctors don't ask about these factors and many of us don't disclose them.
These are some of the reasons why two-thirds of Americans with hepatitis B don't know they're infected. This "silent" infection rarely causes symptoms, doctors don't test us for it, and we often don't know – or want to know – what behaviors have put us at risk.
This is why having Medicare pay for testing patients age 65 and older is critical to the country's health. When Medicare Part B covers the cost of testing patients for hepatitis B, doctors are more likely to test an elderly Asian-American or African immigrant for hepatitis B. And patients are less likely to resist the test because they no longer have to pay out-of-pocket for it.
It took advocacy to make this happen, including testimony from dozens of healthcare providers, leaders and advocates like the Hepatitis B Foundation. It's how we achieve better healthcare for people living with hepatitis B. It takes effort to write letters, make phone calls to legislators, submit testimony and network with public health officials. It's a time-consuming but critical strategy to improve healthcare and tear down barriers to competent care.
We have far to go before hepatitis B is eradicated through effective government action, but this is a crucial win because our elder population is at high risk of liver damage and cancer because they have lived with hepatitis B for so long. When they are tested and referred to treatment, their lives are extended and their diagnosis may lead their children and grandchildren to be tested, vaccinated and treated. This simple policy change has the potential to save entire generations.
These are the actions advocates and all people affected by hepatitis B must take today, so future generations will have access to quality healthcare regardless of race or income.
"Of all the forms of inequality, injustice in health care is the most shocking and inhumane." – Martin Luther King
To learn more about political initiatives to prevent and treat hepatitis B, please visit Hep B United's Policy Initiatives page.
To find out how to contact your elected federal representatives, please visit  Common Cause's Take Action page.