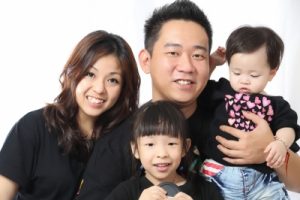 May is Asian-Pacific American Heritage Month – a celebration of Asians and Pacific Islanders in the United States. The month of May was selected in 1978 to mark the first major Japanese immigration to the United States (May 7, 1843), and the completion of the transcontinental railroad (May 10, 1869), built primarily by Chinese immigrants.
Like all immigrants, Asians and Pacific Islanders brought with them unique cultures, languages, and lingering health problems from their homeland, including hepatitis B.
This blood-borne infection, unknowingly passed from mother-to-child, is an infection without a cure that would impact Asian immigrants and their children for decades until a vaccine was developed.
Today, administration of the first dose of the hepatitis B vaccine along with a dose of HBIG within 12 hours of birth severs this viral legacy and protects newborns from inheriting this infection. But that is not the end of the story. There are still many Asian-Americans who remain infected, and many Asian immigrants arriving today live with hepatitis B.
An estimated one in 12 Asian-Americans currently has hepatitis B, and two in three don't know they are infected. Their infection rate is more than 20 times higher than that of the total U.S. population. Hepatitis B is the greatest health disparity between Asian-Americans and the general U.S. population. Approximately 1 million Asian-Americans are living with chronic hepatitis B infection – that's about half of all cases in the United States. Continue reading "Celebrate Asian-Pacific American Heritage Month, And Get Tested for Hepatitis B" →