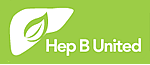 How do you unite for hepatitis B?      VINE TO WIN!
Join Hep B United for a national hepatitis B awareness campaign. Create an action-oriented awareness message about hepatitis B through a six-second Vine ​video! Hep B United will use selected video entries in its social media efforts in May 2016 to help promote Hepatitis Awareness Month. Your video could be included in its national awareness campaign!
Eligibility: ​Anyone and everyone may participate! You do not have to be a member of Hep B United or any organization.
What to Do: ​Use Vine to create a six-second ​video (click for example) focusing on the 2016 theme "#HepBUnite: How you unite for hepatitis B." You can create your video alone, or with a group. Your message should focus on how you are united around hepatitis B. You could highlight hepatitis B prevention activities that you participate in, or feature a key fact about hepatitis B in your video. Although not required, Hep B United encourages you to use the materials available from the Know Hepatitis B campaign!
How to Enter:
Between April 11 and April 29, post your video to either Vine, Facebook or Twitter. Be sure to include the hashtag "​ #hepbunite"​ and tag @HepBUnited.
Submit your video link with your name and contact information by e-mail to connect@hepbunited.org​.
Contest Entry Requirements
Each video must be original.
Each video must include the hashtag ​"#hepbunite" and tag @HepBUnited on Twitterand/or Facebook in order to track the videos.
Videos should not include any material that would require the consent of any third party or violate any copyright, privacy right, or any other right of a third party. If used, Know Hepatitis B campaign materials should be used in their entirety and retain the CDC and HBU logos.
Submissions including offensive language, imagery or themes will be excluded from the competition.
Be Creative and Have Fun!
Be creative to get across your hepatitis B awareness message!
Need inspiration? Looking for video ideas? Consider "linking arms," "flexing your muscles to combat hep B," "running in a group," "group high five," or "shout out with office staff/community groups!"
Check out the ​Hep B United or ​Know Hepatitis B Campaign website for background statistics and resources you can use!
Selection of Winners and Prizes
Selected videos will be included in the 2016 May Hepatitis Awareness Month Hep B United social media campaign.
Selected videos will be included in the creation of additional materials promoting hepatitis B awareness around the U.S.
Three finalists will be chosen by a panel of judges as best exemplifying the 2016 #HepBUnite theme.
A Grand Prize winner will be chosen from the three finalists and will win $100. The two remaining finalists will each win $50.
The finalists will be notified by email, and the grand prize winning video will be revealed to the public in mid-May through social media and press releases.
Selected entries will be included in the Hep B United social media campaign! Two finalists will win $50 each!
One Grand Prize winner will win $100!
Submission Period: Post and submit your Vines between
April 11 and April 29, 2016, (contest closes at 11:59 p.m. Eastern Time on April 29)
Questions? Please contact Pavitri Dwivedi at ​Pavitri.Dwivedi@hepb.org