By Christine Kukka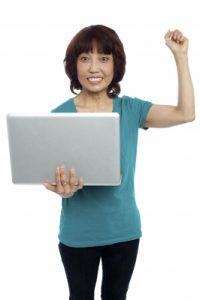 After years of living with "inactive' chronic hepatitis B—with low viral load and no signs of liver damage–some patients may finally lose the hepatitis B surface antigen (HBsAg) and even develop surface antibodies.
This event merits a celebration and a huge sigh of relief, but if you think you will never have to get another blood draw or worry about your liver, think again. We hate to be the bearer of bad news, but hepatitis B really never goes away.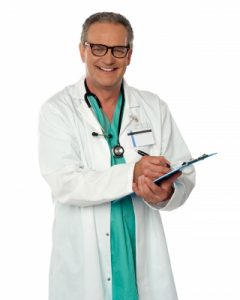 Think herpes, mono, or chicken pox and shingles. Children infected with chickenpox get rid of the infection and the ugly blisters, but very small amounts of the chickenpox (varicella) virus remains in the spinal nerves. As we grow older and our immune systems weaken with age,  our bodies aren't able to suppress the varicella virus any more and it reactivates, causing painful shingles.
The hepatitis B virus (HBV) behaves in the same way. When we lose HBsAg and even develop surface antibodies (anti-HBs), there are still HBV lurking in our livers. When we're healthy, our immune systems suppress the virus and prevent any reactivation, but old age or another disease or medical condition can weaken our bodies and allow the viral infection to reactivate.
So, even after we clear HBsAg, we need to stay vigilant and continue to get our liver health monitored regularly. Here is what you need to know:
First, what are my chances of ever getting rid of HBsAg and developing the surface antibody? It can happen, especially in older adults after a long period of "inactive" hepatitis B infection.
About 1 to 3 percent of people with chronic hepatitis B lose HBsAg each year, and about half of all people with chronic infections who live up to age 75 will lose HBsAg, depending on the amount of HBV DNA in their blood.
Your chances of losing HBsAg and developing the surface antibody increase if you have a healthy lifestyle and avoid alcohol, cigarettes and obesity (fatty liver). Another report found that people with the hepatitis B strain or genotype C have higher rates of clearing HBsAg over time than those with genotype B.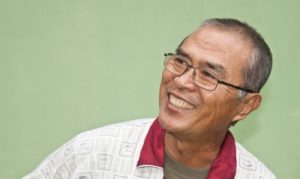 Once you clear HBsAg, the chance of developing surface antibodies over the next two, five and 10 years are 24 percent, 58 percent and 78 percent respectively, according to a recent report in the September 2016 journal of Epidemiology and Infection.
After I clear HBsAg, how often do I need to get my liver health monitored? According to Dr. Robert Gish, medical director of the Hepatitis B Foundation and professor consultant of gastroenterology and hepatology at Stanford University, once you have cleared HBsAg, 12 months later you need to:
Check all of your liver enzymes and liver function
Get your platelet count and hepatitis B blood tests done, and
Have an ultrasound of your liver and spleen.
These tests become your new "baseline" that your doctor can refer too in the years ahead while monitoring your liver health.
Your baseline ultrasound should examine your liver and measure its portal vein (it should be under 12 mm) and spleen (it should be under 12 cm) to make sure it's normal with no signs of cirrhosis or portal hypertension.
If you had cirrhosis before you cleared HBsAg: You need to be surveyed for liver cancer (with an ultrasound, alpha fetoprotein (AFP) blood test and a Des-gamma-carboxy prothrombin (DCP) test) every six months for at least five years, because cirrhosis puts you at high risk of liver cancer. Once an ultrasound finds no evidence of cirrhosis and all other tests are normal, including the cancer tests, then the testing can become less frequent and your doctor can prescribe a new monitoring schedule.
If you've had elevated liver enzymes (called ALT or SGPT) in the past, (higher than 19 in women and 30 in men), you need to continue to get tested every six months until you've had two consecutive healthy ALT readings. If your ALT remains elevated, make sure you are not drinking alcohol and do not have fatty liver disease. Talk to your doctor about a new monitoring schedule.
Tell all of your current and future doctors you've had hepatitis B, and beware of immune-suppressing drugs used to treat various cancers and rheumatoid arthritis. Our immune systems, which are working to keep the residual HBV in our bodies in check, can also take a hit from medications that deliberately suppress our immune systems in order to fight cancer, psoriasis or rheumatoid arthritis.
According to medical guidelines, all oncologists and other specialists who use these powerful drugs are supposed to test all  their patients for hepatitis B and carefully monitor anyone who had hepatitis B in the past, which is indicated by a positive test for the hepatitis B core antibody (anti-HBc).
Even if you've cleared HBsAg, doctors may pre-emptively treat you with antivirals during and after your treatment for cancer, immune disorders such as arthritis or psoriasis, and hepatitis C and monitor your HBsAg and viral load regularly to make sure your hepatitis B does not reactivate.
These screening guidelines exist, but no one is perfect and your oncologist may not know you've been infected, may forget to screen you for hepatitis B, or may not understand the testing. So, tell everyone if you have an active or resolved hepatitis B infection. The last thing you want is to be battling both cancer and a reactivated hepatitis B infection simultaneously.
While hepatitis B never really goes away, once you clear HBsAg your risk of liver damage and liver cancer diminish tremendously. It's worth a celebration, but you need to continue to be monitored as you age.