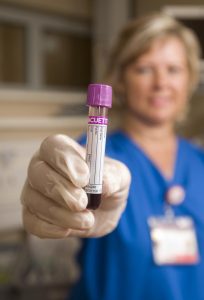 By Christine Kukka
A recently-approved test now allows doctors to measure exactly how much hepatitis B surface antigen (HBsAg) people with chronic hepatitis B have in their blood; so why should patients get this test and how will it help the millions of people around the world infected with hepatitis B?
According to experts, including the Hepatitis B Foundation's Medical Director Robert Gish, knowing a patient's HBsAg levels gives doctors:
A better understanding of what stage of hepatitis B a patient is in;
A more accurate assessment of a patient's liver cancer risk; and
Essential information to judge if it's time to start or stop treatment.
And in the future, this test may be critical to finding a cure.
Don't labs already test for HBsAg? HBsAg, the protein that makes up the surface of the virus, is what labs look for in a blood sample to determine if a person is currently infected with hepatitis B.
Historically, labs determined only if HBsAg was present or not, which is why patients either tested positive or negative for HBsAg. Recently, countries outside the U.S. began measuring HBsAg quantities in blood samples and late last year became available in the U.S. as a federally-approved (CLIA) lab test from Quest Diagnostics.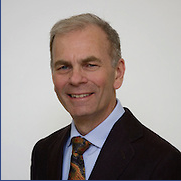 "The strange thing about HBsAg, is that each hepatitis B virus requires only about 100 HBsAg molecules to provide its envelope protein, but the virus produces about 100- to 1 million-times more HBsAg than is needed, leaving millions of HBsAg circulating in the bloodstream," explained Timothy Block, president of the Hepatitis B Foundation and the Baruch S. Blumberg Institute, the foundation's research arm.
That over-abundance of HBsAg is why people continue to test positive for HBsAg even if they have an undetectable viral load (HBV DNA).
Why is there so much HBsAg? Researchers, including Block, suspect that in addition to covering the virus' surface, HBsAg also serves as a decoy to "exhaust" or deflect our immune system's:
T-cells, so they can't attach to and attack the virus,
And B-cells, so they don't generate the antibodies needed to destroy the viral antigens that make up the virus.
So when HBsAg levels decline–either due to treatment or a strong immune response to the infection–researchers know a patient is on the road to clearing the infection. Bottom line: A low or undetectable HBsAg level means patients are winning the war against hepatitis B and their risk of liver damage is greatly reduced. 
When should doctors measure HBsAg? According to Quest Diagnostics, which created the test, measuring HBsAg levels better identifies which patients are at risk of hepatitis B reactivation.
For example, a patient may be HBeAg-negative and have normal liver enzymes (ALT/SGPT) that indicate a liver is "healthy," but if HBsAg remain high, doctors know a patient remains at risk of reactivation and hasn't really entered the safer, "inactive" stage.
Quest maintains that measuring HBsAg and viral load (HBV DNA) together, "…improves the ability to differentiate the phases in HBeAg-negative patients and HBeAg-positive disease and results in a diagnostic accuracy of 70 to 94 percent."
According to Quest, patients with HBV genotype B or C who have low HBV DNA levels (less than 2,000 IU/mL) and HBsAg levels below 1,000 IU/mL have lower risk of liver damage and cancer. In fact, if HBsAg is under 100 IU/mL, patients may be on their way to clearing HBsAg from their blood.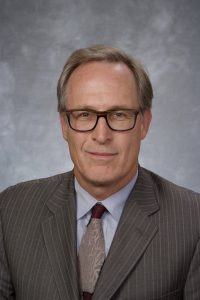 Knowing for sure when treatment is working: HBsAg levels also reflect the amount of virus protein produced by infected liver cells and if treatment is effectively stopping the virus from producing these proteins. If a patient is treated with pegylated interferon, a decline in HBsAg during the first 12 weeks indicates a successful response to the drug. No change in HBsAg levels indicates interferon will not be effective.
HBsAg changes may also determine if antivirals are working. "In HBeAg-negative patients, low (HBsAg) levels at the end of treatment are associated with sustained virologic response," Quest officials noted.
If patients have been treated with antivirals for many months or years and achieve undetectable viral load and low HBsAg levels, doctors may consider taking them off the drug.
Dr. Gish considers this new test an essential tool that providers should employ and patients should ask for to get an accurate picture of their infection state and liver cancer risk.
"I use it today to determine when to start treatment, assess a patient's prognosis while on treatment, enhance patient compliance and determine when treatment can be stopped or should be continued," he explained. "And this will also be an extremely helpful tool for drug developers in the future to identify promising treatments."
Because lowering or eradicating HBsAg appears essential to stopping chronic infection and empowering the immune system to fight this complex infection, researchers around the world are working to develop treatments that inhibit HBsAg.
"I am a big believer in finding drugs that suppress HBsAg," Dr. Block noted. Two of these surface antigen eradicator products are currently in Phase II trials.