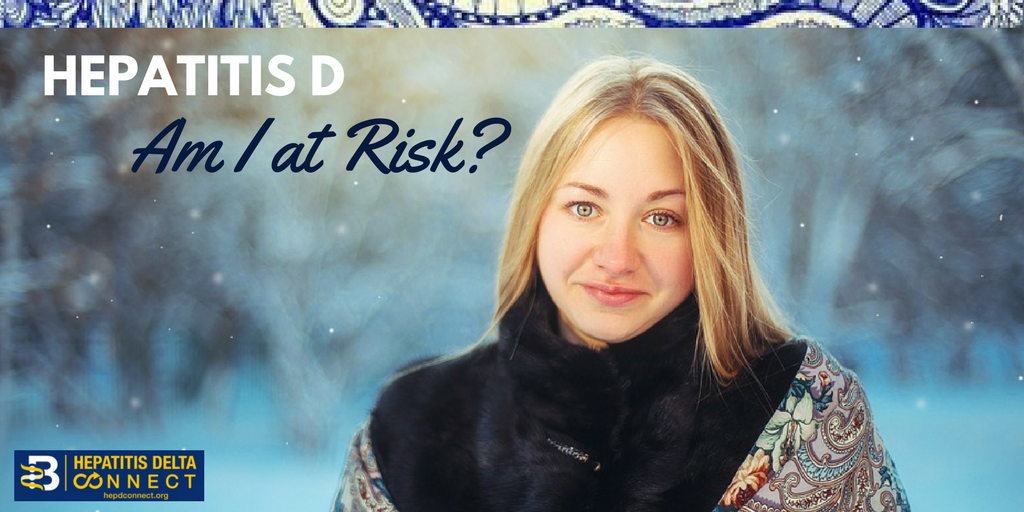 By Sierra Pellechio, Hepatitis Delta Connect Coordinator
Hepatitis delta, or hepatitis D, is an aggressive form of hepatitis that can only infect someone who is also infected with hepatitis B.
People can become infected with hepatitis B and hepatitis D from the same exposure, or people who are already infected with hepatitis B can later be infected with hepatitis D. Coinfection can promote more rapid progression to cirrhosis and liver cancer than being infected with hepatitis B alone and will require an altered treatment and management plan. Being aware could save your life!
Hepatitis D can be spread similarly to hepatitis B, through exposure to blood or bodily fluids of an infected person. People with hepatitis B are likely to develop a chronic hepatitis delta coinfection if they are exposed to the virus, making it important for you and your doctor to be aware of the signs of a coinfection.
Cues to suspect a coinfection:
You have chronic hepatitis B but are not responding to antiviral treatment, or you have signs of liver damage even though your viral load is low (HBV DNA below 2,000 IU/mL)
Note: Fatty liver disease (caused by obesity) and liver damage from alcohol or environmental toxins should be ruled out as causes of liver damage before testing for hepatitis D.
It is also important for hepatitis B patients who originate from Sub-Saharan Africa, China, Russia, the Middle East, Mongolia, Romania, Georgia, Turkey, Pakistan and the Amazonian River Basin to be tested for hepatitis D, where it is more common. Most of the time, patients do not have any signs or symptoms to let them know they are coinfected, so a simple blood test is the only way to know for sure! Talk to your liver specialist about testing at your next appointment.
Hepatitis Delta Connect is a dedicated program of the Hepatitis B Foundation aimed to provide information and support for those affected by hepatitis D. Please visit our website, www.hepdconnect.org for more information and follow us on Facebook, Twitter and Instagram to stay up to date on the latest hepatitis D news! If you are a patient or provider and have questions or concerns, please email us at connect@hepdconnect.org.
Check out our previous posts about hepatitis D here, here, and here.