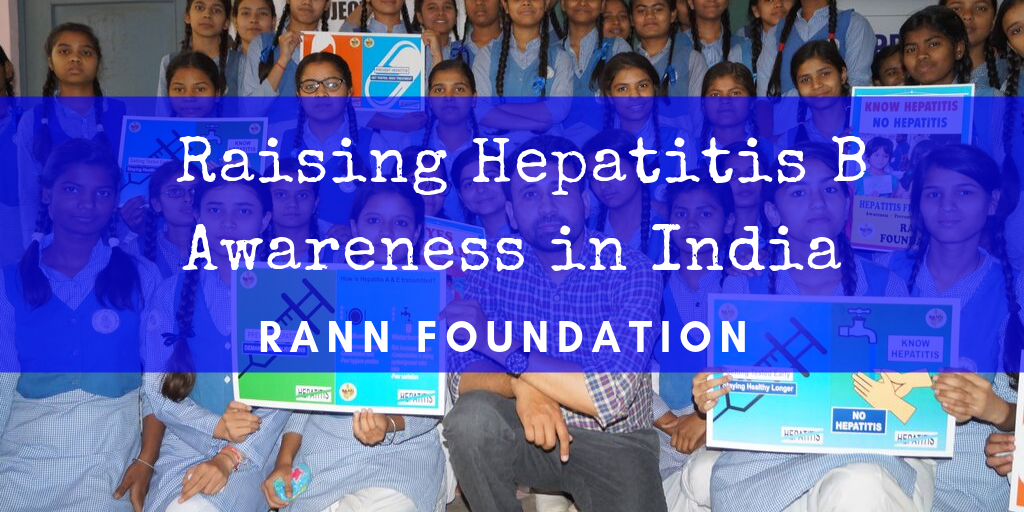 This post is written by guest blogger Surender, who founded the RANN Foundation – a non-profit organization in India dedicated to educating women and children in a variety of topics – including hepatitis! 
India has one-fifth of the world's population and carries a large proportion of the global burden of hepatitis B. India harbors 10 to 15 percent of the entire pool of hepatitis B carriers in the world, estimated to be 40 million HBV carriers. About 15 to 25 percent of HBsAg [the hepatitis B surface antigen] carriers are likely to suffer from cirrhosis and liver cancer and may die prematurely. Infections that occur during infancy and childhood have the greatest risk of becoming chronic. Of the 26 million infants born every year in India, approximately one million run the lifetime risk of developing chronic hepatitis B.
RANN Foundation focuses on developing the potential of women and girls to drive long-lasting equitable changes deeply focusing on SDGs mainly 3.3 aims to combat Viral Hepatitis by 2030.
We believe that the best way to unlock human potential is through the power of creative collaboration. That's why we build partnerships between businesses, NGOs, governments, and individuals everywhere to work faster, leaner, and better; to find solutions that last; and to transform lives and communities from what they are today to what they can be, tomorrow.
My Story:
I was a Human Resource Executive in leading thermal power generation company in India. It was 2010 when during a blood donation camp, I got to know that I have Hepatitis B infection. I had never heard about hepatitis b before this incident. It was a shocking moment for me because I had never gone through any blood transfusion. I discussed with family and prepared all of them for screening of hepatitis B. The results were shocking to all of us as three members had infection of Hepatitis B in my family. It was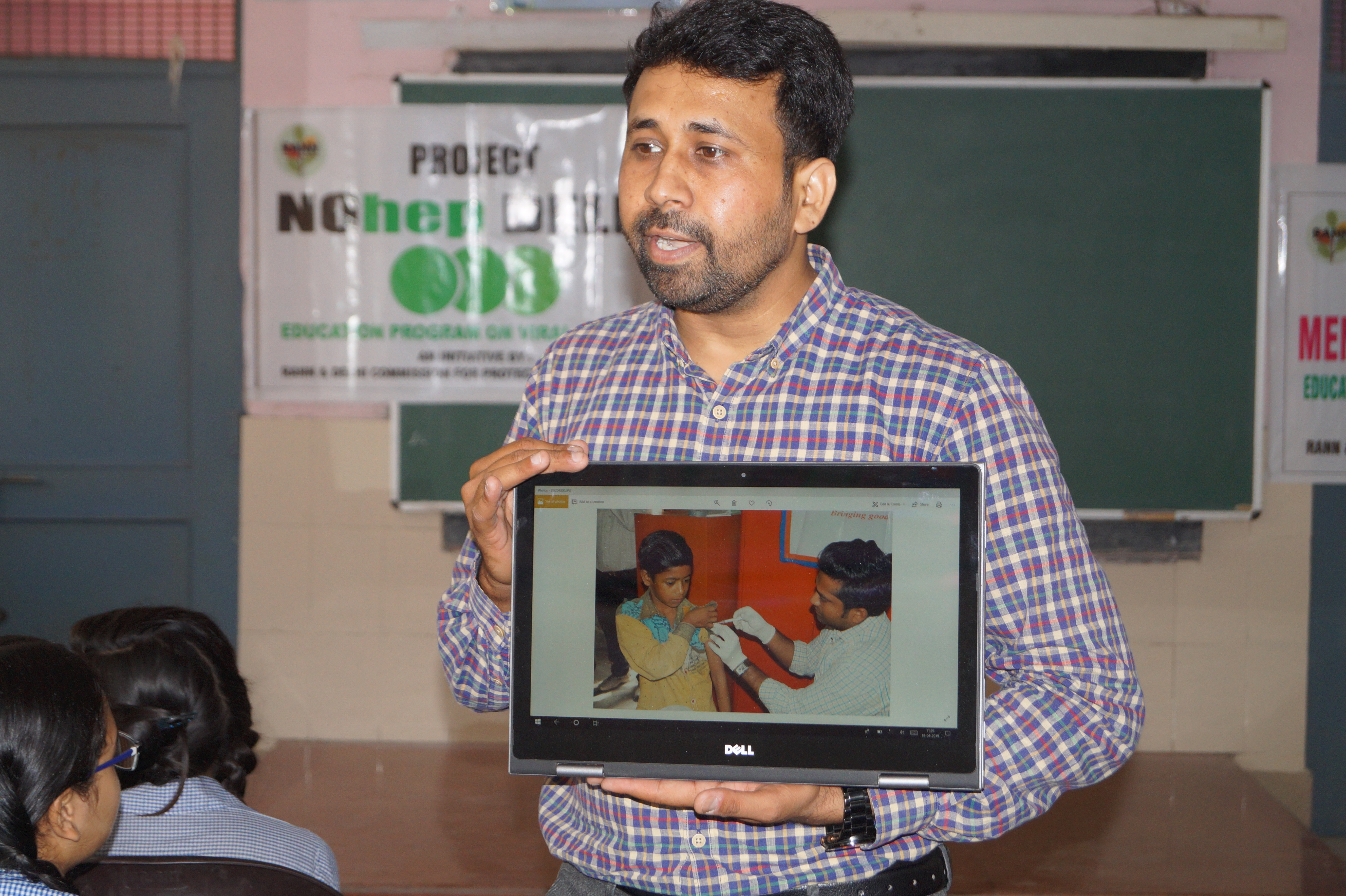 mother to child transmission. I decided to leave my job, which was the only source of earning for me/family, & started education about the diseases in most vulnerable slums & villages in India. Being a survivor, it was my duty to protect future generations. I started my organization RANN Foundation which aims for awareness and prevention of viral hepatitis in India.
The social stigma surrounding Hepatitis B
I never hide my hepatitis B positive status. In fact, on every occasion, I share my story, but anyone who is living with hepatitis B cannot reveal his/her status due to discrimination in family & society. Discrimination and marginalization of people living with the chronic infection is a major concern that majorly impacts the lives of patients in India. Misconceptions and stigma attached to the disease often leads to marginalization and discrimination against patients. My fight against the disease focuses on multiple fronts – prevention of hepatitis B through vaccination camps of dropout children, conducting education programs on viral hepatitis in schools & urban slums, and providing psychosocial support to patients. Around 1.5 lakh deaths annually and almost 60 million Indians affected, Viral Hepatitis continues to be a serious public health concern. Most of the mortality due to viral hepatitis is attributed to hepatitis B and C, which are also known as silent killers as more than 80% of the infected aren't aware of their infection.
Project NOhepDelhi: A School Awareness Program
Under Project NOhep Delhi a school awareness program is initiated by RANN Foundation in collaboration with Delhi Commission for Protection of Child Rights (Govt of Delhi) to educate students and teachers about viral hepatitis. The role of students in creating awareness and causing behavioral changes among the general population could go a long way in preventing the spread of viral Hepatitis.
The effort aimed at increasing students' awareness and knowledge of hepatitis transmission and prevention should, therefore, be of special interest, especially among adolescents and young adults.
At this stage, most detrimental lifelong lifestyles and behaviors are adopted like substance use, alcoholism, etc. which are also a predisposing factor for the contraction of hepatitis infection and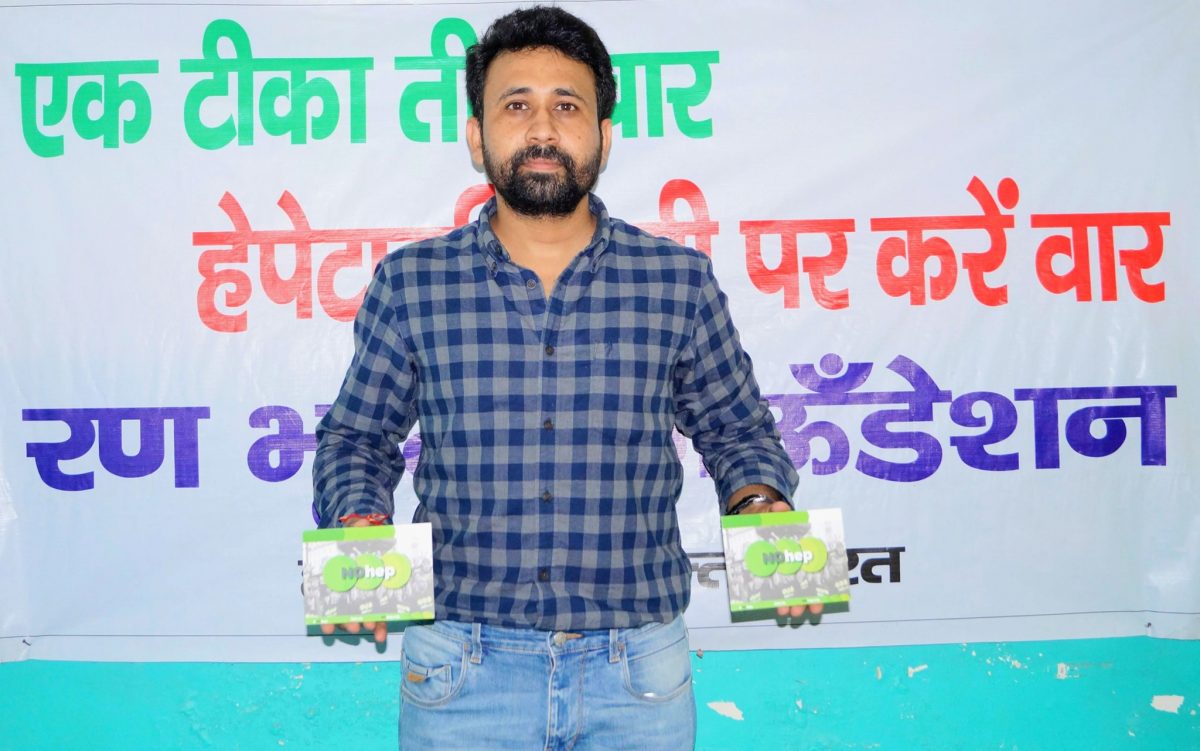 other infections. The school is a place where viral hepatitis information can get to adolescents and the teachers are potent instruments for giving out this information. Hence, the need to assess the knowledge of teachers & students about viral hepatitis.
Training of the Students: Senior girls are in the process of taking sessions on viral hepatitis to educate their juniors and other people living nearby their home. Girls were excited while giving their names for the training and showed dedication throughout the program.
Achievements
Project HASI:- RANN in collaboration with Cognizance (IIT- Roorkee) has taken the initiative to educate and empower the rural and urban-rural women of Uttarakhand. We launched the project in October 2018. So far, we have impacted and supported over 4,000 beneficiaries directly and over 1500 indirectly through our community trainers in Haryana & Uttarakhand.
NOhep With Max India Foundation :- We have successfully conducted immunization camps with Max India Foundation catering to 800 children and have provided with hepatitis B vaccinations.
Project NOhep Delhi :- RANN in collaboration with Delhi Commission for Protection of Child Rights (Govt. of Delhi) has taken the initiative to educate and empower the urban slums women & students of govt schools of New Delhi. We have started project Nohep Delhi in 17 govt schools – appox 35 thousand children) & 3 major slums to conduct awareness program on viral hepatitis. An intensive campaign for awareness generation will be held using different methodS such as health awareness camp, meeting, events, street plays, one to one communication, big events and sensitization with various groups of the society