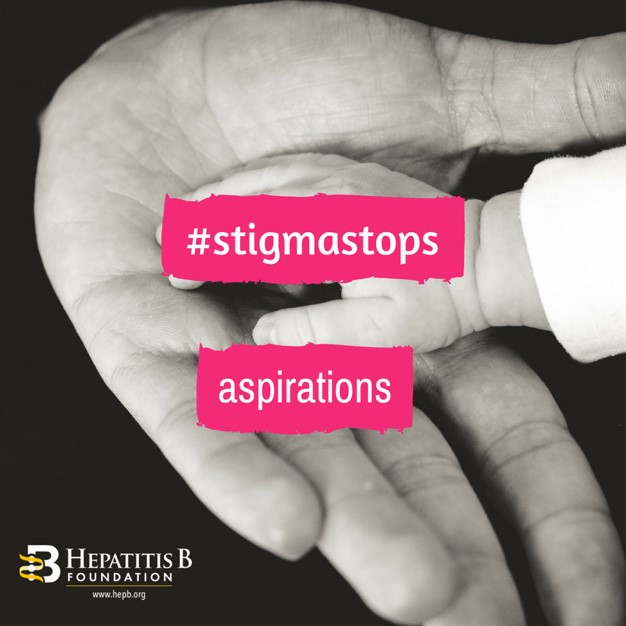 Around the world, millions of people with chronic hepatitis B face wrenching discrimination that limits their dreams, education, careers, income and personal relationships.
Discrimination is unethical, unnecessary and a violation of human rights. Hepatitis B is simply not transmitted through casual contact. The stigma that persists is based on ignorance and it impacts millions around the world daily. The United Nations created Zero Discrimination Day to highlight the negative impact of discrimination and promote tolerance, compassion and peace. Many hepatitis activist organizations, including the Hepatitis B Foundation, used this commemorative day to draw attention to global hepatitis B discrimination. Even though Zero Discrimination Day was on March 1, we still need to recognize the importance of stopping hepatitis B discrimination.
Every day is zero discrimination day, and ending discrimination starts with each of us working in any way we can in our communities to end this stigma.
No one is to blame for hepatitis B, and people who have hepatitis B deserve the same opportunities to live fulfilling lives – at work, at home and in the community.  . There is a safe and effective vaccine that prevents hepatitis B infection. When people are protected, there is no reason to fear that healthcare workers or hotel maids will spread this infection. Even without vaccination hepatitis B transmission can be avoided with simple prevention measures. Hepatitis B is not transmitted casually.
People who have hepatitis B are part of our global community. They are our mothers, brothers, doctors, teachers, spouses and friends. To learn about how the fear of discrimination affects people who have hepatitis B, check out some of our #justB patient stories. Jin's story tells us how a vibrant young woman handles her fear, and Carolyn's story shows us the devastating consequences of hiding a hepatitis B diagnosis.
It is morally reprehensible that given the tools and knowledge we have that discrimination against people who have hepatitis B should continue today. So we ask you to help us end this discrimination.
One way you can fight hepatitis B discrimination is by joining the World Health Alliance in their #StigmaStops awareness campaign. It is a year-long campaign that highlights the stigma and discrimination associated with hepatitis around the world. #StigmaStops provides people living with hepatitis a platform to strengthen their voice and speak about the stigma and its impact as well as dispel myths and misconceptions of hepatitis B. Another way to help is to talk about hepatitis B – with your colleagues, friends and family members. The more we talk openly about hepatitis B, the less it will be stigmatized. And feel free to share our #justB videos – they can be a great conversation starter!
Read our previous blogs about employment discrimination and more stories about hepatitis B discrimination.