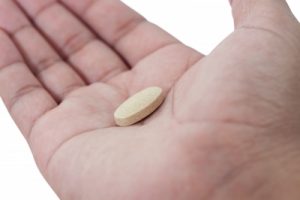 By Christine Kukka
With the help of antivirals, many patients today have undetectable viral load (HBV DNA), a relatively healthy liver and cleared the hepatitis B "e" antigen (HBeAg). So when can they consider stopping their daily entecavir or tenofovir pill?
For years, experts have admitted the endgame of antiviral treatment has been "ill-defined." While antivirals reduce viral load and the risk of liver damage, they rarely cure people. Recently, after years of observing patients and with the help of better diagnostic tools, experts are getting better at identifying when might be safe to stop.
Historically, in addition to reducing viral load to undetectable levels, the goals of antiviral treatment were:
Triggering HBeAg seroconversion: About 21 percent of HBeAg-positive patients with liver damage treated with either tenofovir or entecavir for 12 months are able to lose the hepatitis B "e" antigen (HBeAg) and develop the "e" antibody (HBeAb). This HBeAg "seroconversion" indicates the immune system is fighting the infection and slowing viral replication.
And reducing liver damage and even clearing the hepatitis B surface antigen (HBsAg): About 1-3 percent of patients treated with antivirals lose HBsAg after years of treatment. This is called a "functional cure." Unfortunately, if you have HBeAg-negative hepatitis B, only 1-2 percent of you will lose HBsAg after five to eight years of antiviral treatment.*
If you are among the lucky few who achieve HBeAg seroconversion or clear HBsAg, when is it safe to stop your daily antiviral? Here are the newest guidelines detailing when it may be safe to stop from the 2017 European Association for the Study of the Liver (EASL).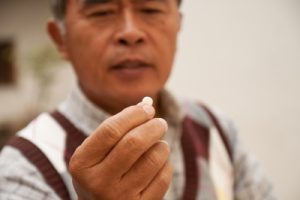 When is it safe to stop antivirals after you've achieved HBeAg seroconversion? Stop too early, and HBeAg can reappear. EASL recommend non-cirrhotic patients who experience HBeAg seroconversion and continue to have undetectable HBV DNA for 12 months longer can stop antivirals, as long as there is frequent monitoring after.
When is it safe to stop if you have HBeAg-negative hepatitis B and have undetectable viral load after years of antiviral treatment? EASL guidelines say non-cirrhotic, HBeAg-negative patients who have had at least three years of antiviral treatment, undetectable viral load and no signs of liver damage can stop treatment, as long as there is frequent follow-up monitoring.
When is it safe to stop antivirals if you've lost HBsAg? EASL recommends stopping antivirals after losing HBsAg, even if a patient does not develop the hepatitis B surface antibody (HBsAb). Recently, experts have decided that patients who lose HBsAg may be "functionally" cured, even if no surface antibodies appear.
Researchers also have a new way to determine if it's safe for patients who had HBeAg seroconversion to stop antivirals – by measuring their HBsAg levels. The lower your HBsAg levels, the more likely you are to maintain HBeAg seroconversion after you stop antivirals.
For example, patients may be HBeAg-negative and have no signs of liver damage, but if their HBsAg levels remain high, these patients remain at risk of reactivation and should continue antiviral treatment. (Read more about HBsAg quantification testing here.)
These antiviral "stopping rules" are still in development and are still frustratingly vague for many patients, but slowly researchers are developing tools and compiling more research in order to develop better guidelines when it's safe to stop the daily antiviral treatment plan.
 *The statistics and recommendations cited are found at EASL2017 Clinical Practice Guidelines.