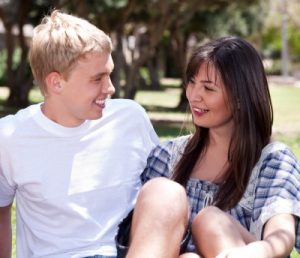 By Christine Kukka
Valentine's Day celebrates love and romance, but when you have hepatitis B, you may fear dating could lead to rejection and heartbreak.
Alright, so you had a few unhappy dating experiences because of hepatitis B … believe me, you're better off without those people. If hepatitis B hadn't ended the relationship, it would have been some other issue.
Here are two pieces of valuable advice for those looking for love while living with hepatitis B.
A leader of the Hepatitis B Information and Support email list recently offered this sage counsel to members who feared they would never date, marry or have children because of their hepatitis B.
"As the list mom and a divorced woman who has been dating for the last eight years, I have personal experience with this topic. I have to remind you, having chronic hepatitis B does NOT have to create a barrier to dating. If anything, it can help you determine who is a good partner and will possibly be there for you in the long-term.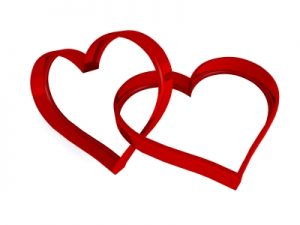 "Also, and this is the biggie, there is a VACCINE for hepatitis B. If you meet someone you want to have an intimate relationship with, they can be vaccinated (some already are!)
"There is no reason to feel as if you are inferior or less deserving of love because of your hepatitis B.  We all want and need acceptance. The only barrier is what you have built in your mind.
"Personally, I have been in three long-term relationships since my divorce.  I am currently in a loving relationship with a man who cares about me deeply and has no issues with my hepatitis B.
"A word of wisdom from a friend has stuck with me. If someone loves you, they will care about YOUR heath, and make room for ways to keep you in their life.
"Don't wall yourself off from the experiences of meeting new people and potential love and partnership with another soul.  Life is too short to be afraid of getting hurt.  You 'will' get hurt, and you WILL get back up to live another day and love again. The risk of rejection is worth the reward.
Disclose, before it's too late.
When you disclose your hepatitis B status before sex – even if it's safe sex with a condom – we don't jeopardize our partner's health or their trust in us. Talking about hepatitis B helps reduce the stigma surrounding this infection and may even prompt the person to get vaccinated.
So how do we tell a potential partner that we have hepatitis B? Calmly and carefully. Here is one way to initiate disclosure: "Before we become intimate, we need to talk about STIs and contraception. The reason I'm bringing this up is that I have hepatitis B. You need to know that, and we need to decide how to protect ourselves… "
Do some research. Having a thorough understanding about hepatitis B can make it easier for you to explain it to a potential partner. The more you know, the less you fear, and the more comfortable you will be in dispelling their fears and conveying a sense of truth and integrity.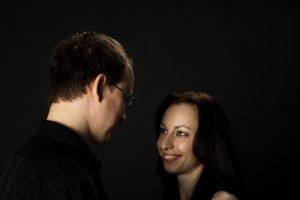 Here are some tips from the American Sexual Health Association for disclosing a sexually-transmitted infection.
 Pick a time when both of you will be in reasonably good moods and relaxed for this conversation. Choose a place with few, if any, distractions.
 Start out on a positive note ("I'm really happy with our relationship…"). This will put them in a positive mindset, and they may respond more agreeably than if you start out saying something like, "I have some really, really bad news… "
 Your delivery can influence their reaction to what you say. If you talk calmly about hepatitis B, they may respond similarly. If you act like it's the end of the world, they might agree that it is.
 Allow a conversation to take place, rather than doing all of the talking yourself.
Disclosure is the right and ethical thing to do. How they respond is out of your control, but their response might just surprise you.