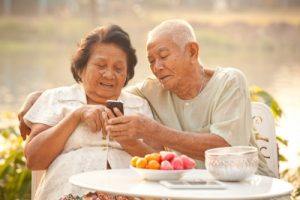 By Christine Kukka
With the cost of healthcare and prescription drugs soaring, it's important for people age 65 and older who live with hepatitis B to shop for Medicare coverage carefully before they sign up by Dec. 7, especially if they need costly antivirals and frequent lab tests.
As we age, our immune system weakens and loses its ability to suppress our hepatitis B infection. We may notice a gradual rise in our viral load (HBV DNA) and/or our liver enzymes (ALT/SGPT), which indicate liver damage.
We may also experience other medical conditions, such as cancer or arthritis that require immune-suppressing drugs that unfortunately enable our hepatitis B to reactivate. To lower our viral load and reduce the risk of liver damage, we'll need antivirals, and they're not cheap. Medicare recipients must shop carefully for the most affordable plan. Here are the three key Medicare coverage areas:
Part A is free. It covers most of hospital and nursing home care, however you still pay for some deductibles and copays. For example, if you go to a hospital for a liver biopsy, you will pay a portion of that cost if you only have Part A.
Part B covers doctor visits and lab tests, and it costs about $150 a month and increases based on your income. There is a deductible of $166 a year and you pay a 20 percent copay for many services. Instead of selecting Part B, you may instead choose a private or employer-sponsored Medicare advantage plan.
Part D covers your drug costs and it's optional, but if you're on antivirals, interferon or other medications, it important that you have drug coverage under this or a Medicare Advantage plan (such as HMOs or PPOs) that cover all Medicare benefits including drugs. If you have a low income, you may be eligible for assistance to help pay for your Part D plan.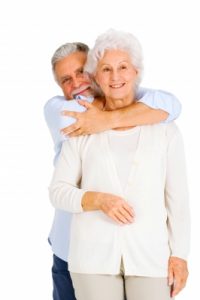 It is critical that you shop around before selecting a drug plan. Just like the Affordable Care Act's Health Exchange, there will be fewer drug programs available to you to choose from this fall. You also need to make sure your plan:
Has your specialist or primary care doctor and lab in its network, and
Offers the lowest copay for the drugs you need.
When you shop for a Medicare Part D drug plan: You select from plans based on where you live and what drugs you take. For example, if you're shopping for a drug plan to cover tenofovir (Viread), plan prices can vary by more than $1,000 a year. Comparison shopping is critical!
To find a plan, go to Medicare Plan Finder and enter your zip code and select the drugs you expect to take during 2017. It's a good idea to sit down with someone who can help you during your search or call a Medicare representative at 1-800-633-4227 (1-800-MEDICARE) as you search online.
The drug plans have different pricing tiers for prescription drugs, a simple generic antibiotic can be less expensive Tier 1 or 2 drug, while a brand name drug like tenofovir can be a more costly Tier 4 or 5 drug.  Without Part D drug coverage, a year's supply of tenofovir could cost about $12,880 a year. Before you select a plan, here are some suggestions:
Check the fine print: Make a list of all of your medications and check how much each plan reimburses for each. Search for any "hidden extras" you'll have to pay if you're using a brand name or specialty drug. Some plans have separate, high copays for brand-name and specialty drugs, which can include hepatitis B drugs.
If you need a brand-name maintenance drug (like tenofovir) that isn't available as a generic yet, you may want to focus only on plans that have the lowest co-pay for that drug. Your other drug needs may be less expensive, generic cholesterol- or blood pressuring-lowering medication.
Consider both the monthly premium and the copay. You must consider both costs when searching for the best plan.
Does the plan require you to use a specific pharmacy? An increasing number of plans require you to use a preferred pharmacy, or even a mail-order option. Factor in convenience and your premium and copay.
Can you get discounts because of your income? You may be eligible to get all or part of your Medicare premiums, deductibles or co-payments covered if you have limited income and resources. Individuals with incomes less than $17,820 and assets less than $13,640, and couples with incomes less than $24,030 and assets less than $27,250, qualify for subsidies. You also may qualify, even if your income is higher, if you support other family members who live with you. Call Social Security at 800-772-1213 for information.
The good news: The dreaded "doughnut hole" or the gap during which you must pay a higher percentage of your drug costs, continues to shrink next year and will be completely phased out in 2020.
Even if you're happy with what you had last year, do your research: Kaiser Foundation research found only 10 percent of Medicare enrollees switched plans between 2007 and 2014. Those who switched on average saved about $16 a month just on premiums. It pays to shop around.
Like your doctor? Make sure he/she is in your provider networks: Advantage plans can shuffle their provider and hospital networks each year. And their provider lists may not be included in Medicare's online Plan Finder or the basic plan documents.
Contact your plan and ask for their 2017 provider directory before making a decision. Check if specialty facilities like university-based teaching medical centers are included. Or, call your physician and ask if they will be in the plan you're considering — and, if not, where they're going. And be aware: While doctors can leave a plan in the middle of a year, you typically can't.