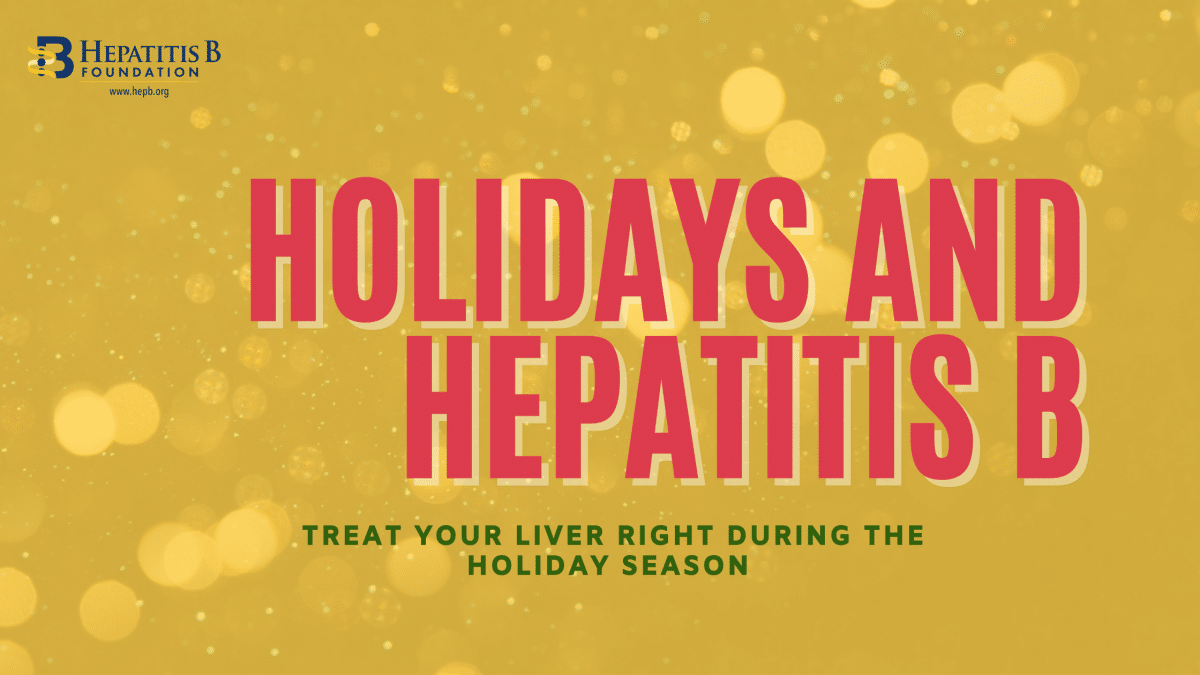 The holiday season is here! November and December are full with holidays like Diwali, Canadian Thanksgiving, American Thanksgiving, Hanukkah, Kwanzaa, Christmas, and the New Year just to name a few. This time is often filled with love, happiness, and delicious food. If you or a family member is living with hepatitis B, it is important to eat mindfully during this festive time. Eating healthy is not always a possible option – not with delicious smells filling your kitchen, but you can make healthier choices! Here is a list of action items you can do to help maintain a healthy liver during the holidays:
You can contribute a healthy dish – something filled with lean meats, hearty vegetables,  and is low in sodium.
Try your best to avoid alcohol and go for drinks with lower amounts of added sugar.

Coffee has been associated with improvement in liver enzymes!
You can bring your own non-alcoholic beverage like a sparkling flavored drink.

Choose fiber-rich foods like beets, Brussels sprouts, broccoli, and beans – your plate should look colorful!

Click on the veggies for some delicious and healthy recipes!

Stay active – take a walk with your family/someone in your COVID social circle or do a free online exercise video.
Most importantly, do not feel guilty. Try your best to make healthy choices and not over-indulge, but do not beat yourself up if you do – your next meal can be healthier!
Remember that everything you consume is filtered through your liver; your liver never gets a break! The lifestyle tips listed above may seem simple, but they can have a large, positive impact on your health. Sticking to a regular healthy routine even during the holiday season will make it easier to continue those habits all year long! You can also check out our healthy liver tips to see what other actions can be taken to protect your liver.
Author: Evangeline Wang, Program Coordinator
Contact Information: info@hepb.org