How far are we from finding a cure for hepatitis B? We are close, said Timothy Block, PhD, president and co-founder of the Hepatitis B Foundation and its research arm, the Baruch S. Blumberg Institute. He points out that hepatitis C, once thought to be incurable, is today cured with new combination treatments.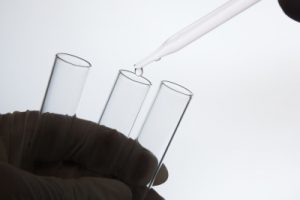 Experts believe a cure for hepatitis B will also soon be developed. And the need for a cure has never been greater, with more than 240 million people worldwide living with chronic hepatitis B, causing 1 million deaths per year from related liver failure and liver cancer.
"Treatments are available," explained Block, "but we have become a little too comfortable with the medications that are currently approved for use." While these drugs are effective, interferon has many side effects and daily antivirals require lifelong use. These drugs work in only half of the infected population and reduce death rates by only about 40 to 70 percent.
What will a cure look like?
The available antivirals are similar and combining them offers no advantage. They have limited effectiveness against cccDNA, the seemingly indestructible "mini-chromosome" of the hepatitis B virus that continues to produce virus particles in infected liver cells, even in people being treated. A cure, therefore, would have to destroy or silence cccDNA and provide long-term immunity. Because one-drug treatments can lead to drug resistance, a cure would almost certainly involve combination therapy, similar to hepatitis C. Continue reading "Is a Cure for Hepatitis B Coming? Experts Say Yes" →