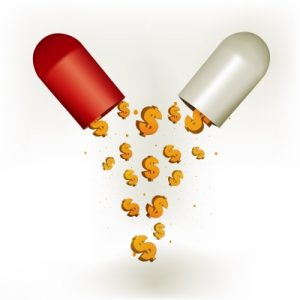 With the cost of health care and prescription drugs soaring, it's important to choose health insurance carefully when you take hepatitis B medications and need frequent check-ups and lab tests.
In the next two months, Medicare recipients, people who get insurance through their jobs and consumers buying coverage through the Affordable Care Act (Obamacare) will be selecting insurance plans during open enrollment.
If you take antivirals or interferon and have frequent lab tests and doctor visits, it's important that you select the plan that:
Has your specialist or primary care doctor and lab in its network,
And offers the lowest copay for the drugs you need.
If you're 65 or older, finding the best Medicare plan is essential to your health and wallet, especially when you're on treatment. Medicare Part D covers prescription drugs. You select from numerous plans based on where you live and what drugs you take. For example, if you're shopping for a drug plan to cover tenofovir (Viread), plan prices can vary by more than $1,000 a year.
You have until Dec. 7 to sign up for the Medicare coverage plan that will give you the best deal in 2016.  This is what Medicare offers:
Part A is free. It covers most of hospital and nursing home care, however you still pay for some deductibles and copays. For example, if you go to a hospital for a liver biopsy, you will pay a portion of that cost if you only have Part A.
Part B covers doctor visits, lab tests and even the hepatitis B vaccine. It costs about $104.90 a month and the amount rises with your Social Security income. There is a deductible and you pay a 20 percent copay for many services.
Part D covers your drug costs and it's optional, but if you're on antivirals, interferon or other medications, it's critical. You pay about $60 a month for coverage and you shop online at the Medicare website for the drug plan that fits your prescription needs best. You'll have a choice of insurance company, pharmacy chain and mail order drug plans.
To shop for plans, go to Medicare Plan Finder and enter your zip code and select the drugs you expect to take during 2016. It's a good idea to sit down with someone who can help you during your search or call a Medicare representative at 1-800-633-4227 (1-800-MEDICARE) as you search online.
The drug plans have different pricing tiers, depending whether you're taking generics or a Tier 5 specialty drug like tenofovir. Without Part D drug coverage, a year's supply of tenofovir could cost you about $12,880 a year.
When we tried searching online for a Medicare Part D plan that included tenofovir, the annual premium and copays (our out-of-pocket costs) varied by more than $1,000 a year between plans, so shop carefully!
In addition to Medicare Parts A, B, and D, you can also purchase a Medigap policy to fill any health care coverage gaps not covered by Medicare. A Medigap policy can provide additional coverage and lower copays for doctor visits, lab tests, and ultrasounds, however you will still pay monthly premiums for the additional coverage.
If you don't have medical insurance or are visiting the U.S., you may be able to obtain free or low-cost medications through a variety of programs.
Federally Qualified Health Centers provide medical regardless of your ability to pay, even if you're a migrant worker or are visiting the U.S. To find a health center near you, click here.
 For free or low-cost prescription drugs, check out these websites: