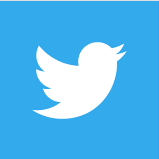 Join Hep B United, the National Viral Hepatitis Roundtable, CDC's Division of Viral Hepatitis, and the Hepatitis B Foundation for a Twitter #HepChat Wednesday, June 15 at 2 p.m. EDT. The chat will highlight Hepatitis Awareness Month outreach events and allow hepatitis B and C partner organizations to share their successes, challenges, and lessons learned from their efforts.
Below are the Twitter Chat topic areas of discussion. Partners are invited to share images of their events in May, as well as best practices and challenges in conducting outreach events. Join the conversation with the hashtag #HepChat.
T1. How do you go about organizing and conducting community-based hepatitis education and outreach?
T2. How do you prepare and conduct hepatitis B and C testing events?
T3. What educational or promotional materials do you provide at your community activities?
T4. What are your processes for hepatitis data collection?
T5 How do you notify about their test results and ensure people understand them?
T6. What are your patient navigation and referral-to-care strategies?
T7. What best practices would you share with others who might be planning their first events?
Plan to share your hepatitis outreach events, successes and challenges, and pictures, or use this opportunity to ask the featured organizations questions about their work.
Featured participants and handles for the chat include:
Hep B United – @Hepbunited
Hepatitis B Foundation – @hepbfoundation
National Viral Hepatitis Roundtable – @NVHR1
CDC's, Division of Viral Hepatitis – @cdchep
HOPE Clinic – @AAHC_HOPEClinic
Hepatitis B Initiative – Minnesota – @HBIMN15
Hep Free Hawaii – @HepFreeHawaii
Hep Free NYC – @HepFreeNYC
Liver Health Connection – @LiverConnection
National Black Leadership Coalition on AIDS – @NBLCA
Additional Confirmed Participants:
CDC National Prevention Information Network – @CDCNPIN
Coalition Against Hepatitis For People of African Origin – @CHIPO_HBV
Hep B United Philadelphia – @HepBUnitedPhila
Hepatitis B Initiative, Washington DC – @HBIDC
Asian Health Coalition – @AAPInews
Center for Pan Asian Community Services – @CPACS
We'd love to add you or your organization to our list of confirmed participants. Email info@hepb.org or direct message @hepbfoundation on Twitter to add your organization, though confirmation is not necessary to participate.