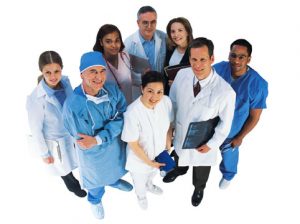 By Anu Hosangadi
People generally think liver cancer is non-treatable and non-curable. But that perception needs to change. Diagnosis and treatment of liver cancer have improved so much in the past 20 years that it can be cured if caught early and managed by an experienced health care team. Liver Cancer Connect's "Fighting the Doom and Gloom" series explains how the right treatment plan  and teamwork offer the best chances for a cure. 
More Treatment Options with Early Detection
Previously, we talked about how liver cancer can be prevented, and how screening and surveillance save lives by detecting the cancer early. Early detection means more treatment options and a greater chance of treatment success.
What Are the Options?
Surgery (also called resection) is the treatment of choice if the cancer is detected early, has not spread, and the liver is working well. Liver transplantation— where the diseased liver is replaced with a healthy liver—has advanced remarkably in the past decade, thanks to earlier detection of liver cancer, improved surgical techniques and antiviral treatment, and post-transplant care. But there is a waiting list for people needing liver transplants.
For people on a transplant waiting list, or those who cannot undergo surgery, other so-called localized therapies are available. These include ablation using radiofrequency, microwave, or laser procedures, and transarterial chemoembolization or radioembolization.Some of these therapies can also be combined.
Chemotherapy has not been very successful against liver cancer and has been largely replaced by targeted therapies. These therapies block specific chemical pathways that the tumor needs for growth. One such targeted drug, sorafenib, is the first FDA-approved oral drug to treat liver tumors that cannot be surgically removed.
What's in the Pipeline?
Many other treatments are being developed for liver cancer. Liver Cancer Connect's Drug Watch regularly updates its list of therapies in development. The list includes oral targeted drugs, new ways of delivering chemotherapy or radiation directly into the tumor, and vaccines that trigger the immune system to fight the tumor.Check out Liver Cancer Connect on Facebook and Twitter to get the latest news on liver cancer research and care.
It's important to note that therapies in development are tested in clinical trials. For many patients, a clinical trial may offer a valuable treatment option. Ask your health care provider if there are any trials that are suitable for you.
Treatments Benefit from Teamwork
Liver cancer is a complex disease and treating it requires a team approach. Ideally, people with liver cancer should be treated at an experienced center by a health care team of many different providers. This team model has been shown to improve patient survival. Team members typically include not only liver specialists (hepatologists), but also cancer specialists (medical and radiation oncologists), surgeons, nursing professionals, radiologists, and pathologists.
Of course a key member of the health care team is the patient! Stay involved in your care by talking to your team about your treatment plan and the follow-up care you will need after your treatment.
Liver Cancer Connect's directory of liver cancer centers can help you find a treatment center. Many of the listed centers are considered "centers of excellence" because they have health care teams that are experienced in caring for people with liver cancer. Use the directory to find out what additional services they provide, such as support groups, translation services, and information on insurance issues. And if your center is not listed, let us know! We can add it to the the directory.
So remember…the right treatment plan and health care team can help you fight the doom and gloom of liver cancer!